You just want to visit a website forum, but before you can do you so, you are asked to pass a CAPTCHA test to determine if you are website spam.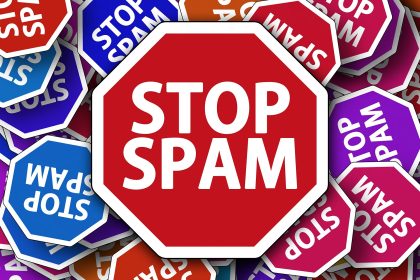 All you wanted to to is find out the health benefits of eating several delicious pints of Ben and Jerry's Chocolate Caramel Cookie Dough. But before you can gain access to this potentially life-saving information, you are instantly presented with this annoying chore.
You are asked to pass a CAPTCHA test to determine if you are a human or website spam.
Since you've been identifying as a human for many years now, this can be quite annoying. And then there's the fact that the numbers and letters are often indecipherable. "Is the shape that looks like a 2 supposed to go before or after the shape that looks like a different type of 2, or is that a capital Z?"
Or you are supposed to find which of the eight pictures has a bus in it and you think that you see what could be the bumper of a bus, but it's small and out of focus.
And when you have finished and hopefully passed this test on the first or second attempt, your coffee is cold, your ice cream has melted, and you forgot why you wanted to visit this website in the first place.
If you are the owner of this website and you are frustrating or perhaps turning away potential customers, this is a much bigger issue.
The goal of the CAPTCHA is to deter those nasty spammers and hackers from using your web page forms to insert their malicious or unwanted code. And because there is as much spam floating around just today as there are sands on the beach, you have to deal with it in some tangible way.
But there must be a better way than to frustrate or delay your valued visitors, or your much needed customers! Those Bots out there, they are not your visitors' problem, it's a website administrator problem and we shouldn't be shifting the solution of this problem to others.
CleanTalk and Website Spam
Fortunately for us, there is. CleanTalk, which can be used on WordPress and Drupal as well as many other websites, protects over 600,000 websites from those spammers and hackers but without Captcha chaos, questions, puzzles, or math.
Instead, it all happens behind the scenes. Your visitor pens a comment on your website, or registers for something and your CleanTalk app instantly springs into action and analyzes these actions against their algorithm. If it is truly a human visitor, the comment will be published, or the guest will be registered.
If it's not human, but rather an evil spam bot, then CleanTalk blocks the comment or registration. And because all of this is absolutely Invisible to your visitors, blocking website spam in this way eliminates any frustrations about commenting or registering and keeps your visitor coming back time and again. Add one to the column of a better user experience.
A bonus feature of CleanTalk is its ability to censor potentially abusive comments. Such messages are identified and placed in a Spam folder so that they can be evaluated before being let through or deleted.
For about $10 a year per website (after a free trial), they offer 100% protection against website spam, plus regular updates to keep up with the spammers and hackers as well as to adapt to new versions of your CMS. Technical support is available 24/7 and website administrators can receive data sent directly to their favorite mobile devices.
If this is an app you'd like to include as you develop your Drupal or WordPress website, we can help. While we're talking, we might be able to introduce you to many other extremely helpful apps that we like that can make the website experiences much better for your visitors or clients.