In 2020, Google announced that Core Web Vitals will form part of their search algorithm starting in May 2021. Along with this announcement, Google also stated that they would be rolling out a test to provide a visual indicator in their search engine results that would highlight website pages that provide a "great experience."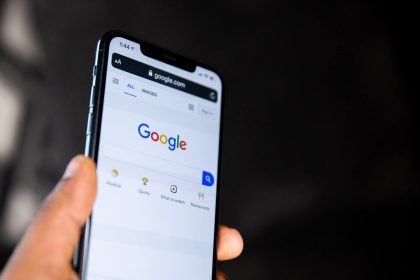 With such a long lead time for an algorithm update, the thought amongst certified Google specialists is that these new changes will need to be taken seriously because they'll really affect your website's rankings if you aren't within the recommended targets.
Google describes Core Web Vitals as "a set of metrics related to speed, responsiveness and visual stability, to help website owners measure user experience on the web."
Therefore, core web vitals focus on the experience visitors have when on a web page from their mobile phones or desktop computers.
Google thinks that website owners should not have to be performance gurus in order to understand the quality of experience they are delivering to their users. So, the "Web Vitals" initiative was developed to help websites focus on the metrics that matter most, the "Core Web Vitals."
The "Core" vitals are a subset of the Web Vitals that apply to all web pages. Each of the Core vitals represent a distinct aspect of the user experience. The current set of metrics focuses on loading, interactivity, and visual stability.
LARGEST CONTENTFUL PAINT
The time between the start of a page loading to when the largest image or text block is fully visible to the user. The ideal here is 2.5 seconds.
FIRST INPUT DELAY
How long does it take for a page to be ready for user activity? It focuses on the time between clicks, scrolls, or keyboard inputs and the processing of those actions. The ideal here is or a tenth of a second or about the time it takes you to blink.
CUMULATIVE LAYOUT SHIFT
This metric measures the stability of your pages. As your page loads, are there unexpected shifts in the layout? Maybe the dimensions of a hero image are not defined and some text on the page first appears and is then displaced, causing a disruptive content "shift" for your users.
Google doesn't reveal the "most important ranking factor," but user experience seems to be high on their list. Obviously, matching the user with their intended destination is at the top, but when you are competing with others who can claim a valid match and you share quality and relevant content, Google is going to try to break that tie by giving a point to the page with the better overall experience.
MAKING NECESSARY IMPROVEMENTS
Largest Contentful Paint doesn't measure the time it takes for your page to fully load, but rather the moment the largest piece of content appears. If your simple web page has one large image, your website might appear faster if you can get that to load quicker through some simple optimizations. You'll need to be under four seconds to be considered performing adequately and under three if you want to win a few matches against your competitors.
Google offers several tools to help you but you'll also need website maintenance engineers most likely too. Their PageSpeed Insights analyzes the content of a web page and then offers suggestions to make that page faster. You might get the following message:
"Over the previous 28-day collection period, the aggregate experience of all pages served from this origin does not pass the Core Web Vitals assessment. To view suggestions tailored to each page, analyze individual page URLs."
First Contentful Paint (FCP), 1.5 seconds – Good
Largest Contentful Paint (LCP), 1.9 seconds – Good
First Input Delay (FID), 82 milliseconds – Good
Cumulative Layout Shift (CLS), 0.55 – Poor
The First Input Delay measures the browser's response to the user's first interaction. Delays happen because the browser is still doing other work in the background, but everything looks normal until you click or tap and nothing happens. Delays like this contribute to what Google would call a "bad experience."
The more complex our websites, the more we are asking from browsers. The First Input Delay measures all interactions that happen during the loading of the page. JavaScript can be the cause. Often, a browser cannot respond to input while it is executing JavaScript. By improving your JavaScript code and its handling, you are improving your page experience scores.
Cumulative Layout Shift determines how stable stuff loads onto your screen. Does anything jump around while the page is loading and how much does it jump around?
Your user sees the content they want, try to click it, and then a giant ad loads, pushing them away from their intended target and maybe even causing them to inadvertently click on something else, driving them away from the website entirely.
While ads are necessary, they are often loaded so poorly that they frustrate users. Also, many websites are complex and content gets loaded whenever it's ready, resulting in content jumping around the screen.
In measuring the severity of the movements, Google considers anything below 0.1 good and everything above 0.25 as poor. In our example above, the website was rated a .55 on their report, very poor. It was a website with a lot of ads on it. And that was the sole reason for their poor overall rating because on everything else, their speed was excellent.
Google is always tweaking its algorithm, and your competitors are always making improvements to their websites, so the work of optimizing the experience for your visitors is never done.
With Core Web Vitals getting ready to be added to the measurement Google uses to see if they send visitors to you or to someone else, now is the time to figure out where you need to make improvements to give your users a great experience when they visit your website. If you need help, then give us a ring.