Elementor is a WordPress plugin that allows even the non-coder to create an amazing website or just individual web pages. With it, you can control every area of your website design. Elementor is a "drag and drop" website-building platform, and it has been used to create 5% of all the world's websites!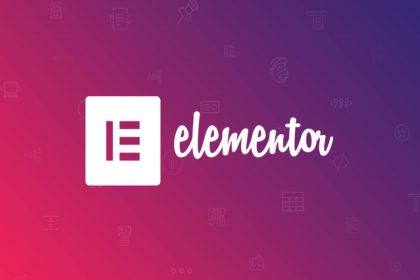 You have the ability to edit the website and simultaneously see exactly how it looks; no more having to go between the back-end and the front-end and wait for a refresh every time you make a small change. You can build and adjust your website's pages freely and then see the results in real-time.
There's a library of 150 free pre-made page templates that can be imported and/or modified.
A WYSIWYG text editor
Video. Easily add a YouTube display.
A testimonials section for your customers
Icons with 600 available
Social media icons for quick and recognizable links to your favorite social pages like Twitter, Instagram, Facebook
Image carousel. Rotate your favorite images.
A star rating system
A "Read More" feature
Google Maps. Embed a map into your page.
Motion effects
Global widgets
Custom CSS
A full revision history where you can revert to a previous version
Control over the look of your page be it on a desktop or mobile device
Elementor is free but a Pro edition is available from $49 a year for one website all the way up to $1,000 for 999 websites. The Pro version gives you 150 more templates to choose from and is really the key to fully personalizing your entire website with access to a larger library of widgets, templates, and blocks as well as adding more advanced features to your content, such as forms, sliders, and pricing tables. Elementor Pro users also gain access to 24/7 customer support.
Elementor has competition amongst page builders but it's the easiest to use and gives you the most features for free. It's a "do-it-yourself" solution for those who want to create great web pages but who don't have and don't want to spend the time to gain any coding skills. Elementor allows you to be a designer of beautiful WordPress web pages and you can do it for free.
If you are not sure which version you need, simply install the free version and try it. If you need to upgrade later, it's easy and you won't lose any of your work.