The traditional content management system (CMS) approach to managing content was to put everything in one big bucket; all the content, images, HTML, CSS. The content was not reusable because it was commingled with code.
As digital platforms have evolved, our need for more flexible solutions has emerged. However, the traditional CMS has failed to keep pace, because a CMS organizes content in webpage-oriented frameworks, making it impossible for the same content to adapt to other digital platforms.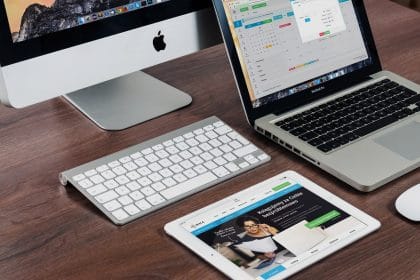 Connected devices have driven an explosion in the number of channels, screens, and formats that can display your content. Any single piece of content can be re-structured and deployed in a lot of contexts across a wide variety of devices.
WYSIWYG editors cannot handle this level of complexity. CMS solutions have been used to handle 1:1 content deployment to a single web page. They simply cannot handle the omnichannel world of mobile sites, apps, touchscreen displays, Alexa integrations, and smartwatch apps.
This is a significant challenge for organizations that are using old content management system technology.
Instead of having your content chained to a particular output (like webpage rendering), it provides your content as data over an Application Programming Interface (API).
The "head" relates to where your content ends up, and the "body" is where your content is created and stored. The point of a headless CMS is that you get to pick and choose which heads (outputs) you send your content to.
It might be easier thought of as a multi-headed CMS. And the options are limitless.
A headless CMS gives flexibility and control and it allows you to control almost everything as you can decide how data is managed, how content is stored in the back-end, and then decide on the best front-end solution for your needs.
FASTER PRODUCTION
Developers don't have to deal with how different front-ends display their content since all updates are pushed across all digital properties. This speeds up production and it allows you to reuse and combine individual content items.
MORE SECURE
Since the content publishing platform isn't accessible from the CMS database, you can lower your risk of DDoS attacks (distributed denial-of-service is a malicious attempt to disrupt the normal traffic of the server by overwhelming it with internet traffic).
The headless CMS doesn't require any database and so data breach problems can be easily solved.
ENHANCED PERFORMANCE
By keeping the back-end and front-end separated, no down time is needed for maintenance, so you can upgrade your website without hindering performance.
MORE CHANNELS
Headless content can find an audience across a wide variety of channels. You can use a headless CMS to manage content for apps and other websites.
BETTER INTEGRATION
A headless CMS allows you to integrate your existing website with any complex system. As third-party integrations are vital for a website's success, it's great that you can perform specific tasks like accounting, online payments, or even marketing with third-party apps.
EASIER CUSTOMIZATIONS
You can design your POS system and integrate marketing automation systems and payment gateways with this approach.
TAILORED EXPERIENCE
To keep up with a rapidly changing world, many companies introduce new offers and invest in updated designs to improve their user experience. Any headless CMS, like WordPress or Drupal pushes the same enhanced content and features across all the devices.
COSTS LESS
It is much faster for your business teams to create new functionality. If you want to create a new series of product sites, you can go straight into the CMS and start creating without having to wait for your developers to build CMS-based templates.
Your sales team can design new mini landing pages to target more customers by directly using the pre-built templates offered by headless CMS to create those functionalities and mini-sites.