Community marketing is a strategy that involves forming an engaging brand presence in order to interact with a community of existing customers. If parents want to build their children a playset, their first act might be to sit down Marsha, Greg, Bobby, and Cindy and ask them what features they would want on it; a slide, a ladder, a tunnel?
When a business assembles their loyal customers into groups on social media platforms, they can give people in this space their special attention. And, in return, they get to glean from this highly motivated and relevant group their thoughts, concerns, and preferences.
Why guess what your people want when you can just ask them and then deliver it?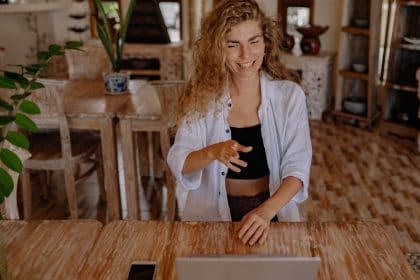 This type of marketing occurs in places like Facebook groups, online message boards, and Twitter accounts. These communities give members a place to make their needs known and give companies the opportunity to respond and make them feel important.
By focusing first on meeting the needs of their current customers, corporations can avoid spending money on advertising to attract new customers who may well get introduced and swept along by the tidal wave of enthusiasm generated by those who already love your brand.
You are seeking:
Increased feedback and customer concern identification
Better customer-focused product development
Reduced communication barriers
Optimum positioning for damage control, should it be necessary
Enthusiastic word-of-mouth marketing
Valuable transparency
Online branded communities have a lot of potential benefits:
1. Reduced customer support costs: Half of businesses with online communities report cost savings of 10% to 25% annually.
2. Boosted brand exposure and credibility, making it easier to sell without selling.
3. Sixty-seven percent of businesses use their communities for insights on new products or services and features.
4. Heightened engagement and better customer retention.
5. A channel through which to present products and services before the official launch.
WHAT DOES COMMUNITY MARKETING ENTAIL?
Community marketing is the connection of a brand to a specific community, using a platform to communicate, exchange values, and create mutual meaning. The platform does not have to be digital, and communities do not have to be started from scratch.
Brands can choose to work with established groups or create their own. Either way, community-building requires marketers to start conversations, establish opportunities for connection (like events or groups), and create meaningful traditions.
At its core, it is about relationship building, and strong brand relationships require trust and time to flourish. It also requires marketers to relinquish control to their advocates who won't always agree with a brand's ideas or point-of-view.
Community marketing should always be focused on the consumer. The content you post and the comments you like should always have an underlying intention that will primarily benefit the consumer in order for your business to benefit in the future.
1. THE WHO
The first step in building your community is to identify your audience. Depending on your marketing experience, you may have a collection of detailed analytics that can tell you the type of person that engages with your content best.
If you don't, you need to create a "customer persona," otherwise known as your ideal customer. They will be the person that engages with your content, buys your products, and joins your community.
Alongside demographic information, like age, race, gender, education, income, and marital status, you should include detailed information about your customer's buying habits, hobbies, preferences, and other key variables shown below.
2. THE WHAT
You need to decide what benefits or value you intend to deliver to your community members to keep them engaged, entertained, and an active participant.
It can be as little as a daily quote or tip to help them have a better day.
It will be specific to your community. Just make sure you deliver something that will spark an interest with your customers.
3. THE WHERE
Once you know your audience demographics, doing some market research into social media platform demographics will quickly tell you if your audience is active on that specific platform. If they're not, move on to the next one.
Agencies often recommend Facebook marketing because it's renowned for having extremely diverse audience demographics, making it a successful platform for community marketing. But don't feel forced to move straight to Facebook if your audience isn't there.
Statista is a great platform to research social media platform audience demographics among other things.
4. THE ENGAGEMENT
A community without an active voice from your business will fail. You need to be engaging with your community on a daily basis, trying to gather feedback from your customers, and creating content that keeps them engaged.
HARLEY OWNERS GROUP (HARLEY-DAVIDSON)
Harley Owners Group (H.O.G.) is a special community. Harley-Davidson enthusiasts share more than their loyalty to a brand. For them, it represents a way of life, a culture, and it is one that can be found all over the world. Since the 1980s, Harley-Davidson has been diligently building a brand community based around shared lifestyle, taste, and ethos. H.O.G. was born as a way for the brand's highly passionate consumers to connect and engage online. With more than 1 million active members, the strength of the community lies in the openness and highly impassioned members it tries to foster and serve.
Building a community around your brand is one of the best ways to give customers value at every stage of their journey, design better products, and increase overall customer lifetime value.
Marketing strategies that aren't prioritizing community marketing are missing out big on brand growth and customer advocacy opportunities.