Reactive marketing is a technique to sync your company or product with some news event or national conversation. While the country is talking about a celebrity faux pas or international incident, you enter the arena and link the attention with your product. For example, an entire batch of a famous potato chip brand comes out unexpectedly orange colored. Clemson University takes the opportunity to connect the signature orange color of their sports teams and thanks the potato chip company—tongue in cheek—for "endorsing" them.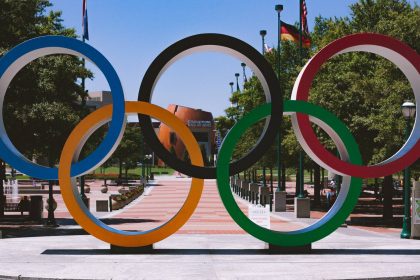 In a true story, the British carmaker Mini took advantage of an Irish food scandal involving horse meat found in beef patties. They advertised their Mini Cooper with the tagline: "Beefy with a lot of hidden horses in it." Not only did the funny gesture connect with those on social media but when the mainstream media picked it up, the exposure increased dramatically. They gained the traction that a large campaign might have given them but by connecting directly to something on everyone's minds, it had an even greater effect at a fraction of the cost.
These moments can give your company instant exposure, but the benefits are short-lived, especially if this sort of marketing is not your forte. If you've positioned yourself as the company that always inserts itself into the mix, you can reinforce that witty image.
The topics for reactive marketing are easy to find thanks to hashtags and once the conversation is created, half your work is done. Viewers are more likely to engage and share the content if it's relevant to what's going on at the moment.
Pepsi tried to jump into the Black Lives Matter issue in 2017 and equate their product as a culturally unifying force. Reality TV star Kendall Jenner was hired to hand a police officer a can of Pepsi during a standoff with protesters. The result was outrage.
The spot was ridiculed on social media, parodied on SNL, and quickly pulled with activists accusing Pepsi of trivializing the Black Lives Matter movement.
Pepsi quickly pulled the spot and was forced to apologize for their error in judgment, "Pepsi was trying to project a global message of unity, peace, and understanding. Clearly, we missed the mark, and we apologize. We did not intend to make light of any serious issue."
Because of the nature of being reactive, you can't put much power behind your micro-campaign. But if you were able to plan for a reactive marketing campaign, you will have a greater impact and enjoy longer benefits. A global event like the Olympics is something that we all know of well in advance but the narrative doesn't begin until a few weeks before it starts. If your sporting goods company was to plan to "react" to this event and link your sports apparel to this major happening, the benefits are obvious.
As soon as the gymnastics or track and field competitions start, children around the country will be outside practicing the moves they just watched on TV. And if your athletic clothing is available and adorned with various Olympic symbols, you can see a surge in sales of something as ordinary as a t-shirt.
Imagine when the first Olympics came around and your company was the only one that had planned ahead for it. When national pride and an increased interest in athletics surge, you're the one prepared to sell what the nation is looking for.
By planning ahead to react, you can integrate it into a wider marketing strategy and dramatically increase the effect.
Some companies are entirely devoted to "reacting" to events. The manufacturer and retailer of concert t-shirts looks at the upcoming arena concerts and plans accordingly. Most retailers plan for upcoming holidays or seasons as a natural part of their overall marketing strategy. Tax software is built and marketed for the one very specific event of tax season.
What upcoming events are of interest to your customers? What is a great connection between their values and your brand's values?
Once you can establish the events that are of interest to your audience, you can start placing these into your marketing calendar. And local events are not to be overlooked. Your global competition is massive, the competition within your city is far less so and passions run deep the closer you get to home.
Whether it's the local sports team or an Irish pride festival, you can gain immediate and long-term loyalty by connecting with events that your town feels strongly about.
By adding a measure of planned reaction marketing to your regular stream, you can gain a boost from a true connection to an event, conversation, movement without any significant disruption to your regular marketing efforts.