Welcome to the New Target weekly roundup of industry headlines! We've been quarantined for about a month now, give or take, and the light at the end of the tunnel may seem a bit out of reach, but it's there! This week, we're starting off our weekly headlines with a great book to motivate and inspire.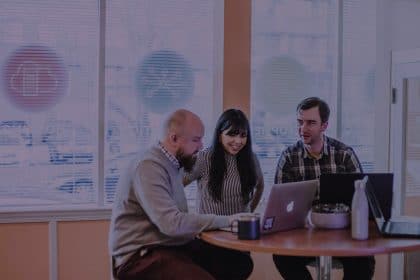 Grit: The Power of Passion and Perseverance
There are countless opinions on what makes someone successful, but in this book, Angela Duckworth explores passion and perseverance. Think of the movie Batman Begins. Bruce's father asks him, "Why do we fall Bruce?" and the response is, "To get back up." It's that kind of tenacity that can take you the extra mile and put you on the path toward success.
Why do people give? Talking to donors during the coronavirus crisis.
Currently, the real value in nonprofits is authenticity. Donor attitudes are in flux and will change as we ride out this pandemic. So what could your nonprofit be doing right now in order to connect with potential donors? This study gives us an overview of donor attitudes and how nonprofits could be part of the solution.
Priming in Marketing: An Advertising Psychology Tactic
Do you hear that music playing in the restaurant as you settle in for a good meal? It might be priming, and it's an advertising tactic you can use to help prospects make direct associations with your strongest selling points. See how priming is done, and how it can work for you.
Unemployment checks are being held up by a coding language almost nobody knows
With millions of people unemployed, U.S. unemployment systems are overwhelmed with the number of applications coming in. The main issue is many states are using an aging software that was introduced in the 1950s. Without a more modern system, claims being filed are taking longer due to the older systems being used.
How To Make Video an Effective Part of Your Digital Marketing Strategy
Videos are visual and emotional, which allows you to connect better with your target audience. They're a strategic type of media that lets you communicate your brand story in a creative way, setting you apart from your competitors. This gives you an opportunity to make a good first impression, which can make your brand more memorable.
Enjoy our suggested reads for this week, and stay safe everyone!