Welcome to the New Target weekly roundup of industry headlines where we share with you what our team members have been reading. We like to mix it up every once in a while, so this week we have some interesting reads on software engineering and some helpful resources to get you thinking about how you can leverage this time to catch up with technology.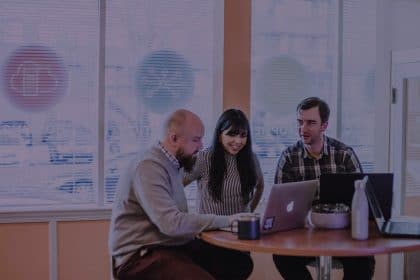 What Is Unit Testing? A Complete Guide and History
By turning testing into an automated process, unit testing allows software developers to test multiple pieces of code efficiently. Does it make sense for your company? This article walks through a brief history of unit testing, the evolution of it, how it can be helpful, and how the experts keep their codebases from breaking down.
The Mythical Man-Month: Essays on Software Engineering by Frederick P. Brooks Jr.
The Mythical Man-Month is a useful resource on software engineering and project management for those working on complex projects. Coming from personal experience as a project manager at IBM, Fred Brooks shares his insight, opinions, and advice for anyone looking to succeed in the software engineering world.
Five Ways a CRM System Improves SEO Results
Many times, CRM platforms aren't used to their full potential. Many use it for sales and don't realize that it can be used to work hand-in-hand with SEO. This will increase effectiveness of SEO campaigns and allow the sales and marketing teams to work collaboratively in order to capture the right leads for your business.
Tab Groups Is Chrome's Best New Feature in Years, and Here's How to Use It
Tab groups? Doesn't sound too exciting, but this new feature may be helpful in ways you may not think of, like productivity. Many times we have way too many tabs open at once and it can get a bit overwhelming when you're multitasking. See how you can implement Chrome's new tab groups on your browser.
Considering software to manage your digital commerce advertising? Here's what you need to know.
Looking to streamline paid advertising management? What your resources look like and how much time you expect to spend in the actual campaigns are things that will help you decide whether implementing a digital commerce advertising management platform is the right fit for your company. Sometimes you're better off working with an agency like New Target to help manage it for you. Ask yourself these questions to find out what works best for you.