Welcome to the New Target weekly roundup of industry headlines! Each week, we'll share a few articles about today's digital world that piqued our interest.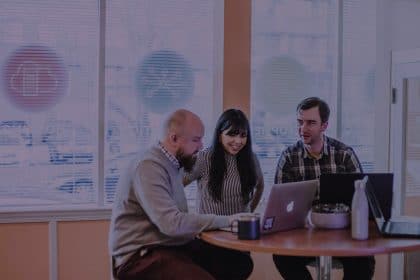 "Only 2 Left in Stock! Order Now!" But Does That Really Work?
Many items are out of stock in stores and online, whether they are essential items or your monthly impulse buy. With everyone at home, online shopping has increased and shoppers are running into items being out of stock. Scarcity messages can play a big role in purchase decisions, but is it actually effective?
From 12 to 12,000: How LA Scaled Up Telework in Two Weeks
As state governors and city leaders issue shelter-in-place orders, some government employees find they still must go into the office to do their jobs. That doesn't have to be the case, though. With some quick planning, Los Angeles's Information Technology Agency set up a platform to accommodate teleworking for many of the city government's 50,000 employees.
Ensure That Your Customer Relationships Outlast Coronavirus
Avoid going dark on your customers during this time. Yes, many stores have closed due to the current state of this pandemic, but it's essential that you maintain a relationship with your customers and give them your H.E.A.R.T. Use the H.E.A.R.T framework to emerge from this crisis and cultivate long-lasting goodwill.
Epic Content Marketing: How to Tell a Different Story, Break through the Clutter, and Win More Customers by Marketing Less
Yes, business owners want to sell products or services, but the content that is created can't all be sales focused. People want content that's engaging and interesting to them without being pitched all the time. This book by Joe Pulizzi dives into the process of creating stories and content that is going to captivate your customers while providing you with the tools you need to create content that is going to positively impact sales.