Welcome to the New Target weekly roundup of industry headlines where we share with you all the latest news that has piqued our interest. This week we're loaded with all kinds of tips from web design to tips on being a better leader and how to get there authentically. As we get deeper into the year, it's important to start thinking about 2021 and your online strategy.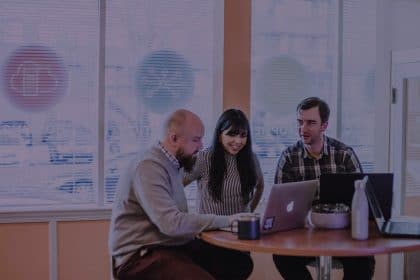 How Visual Commerce Is Transforming the Customer Experience
Last year, companies were starting to play around with virtual reality and artificial intelligence in the ecommerce space. Those who jumped in early did so at the right time because right now, a lot of online retailers are trying to play catch up, transforming their website into a visual digital platform to enhance the online customer experience.
Why Every Entrepreneur Should Take Up Writing
There are many benefits to writing every day and one of them is being able to break down your thoughts into digestible concepts. Many times, people rely on sophisticated language to convey their work in order to help sell their products or services. But in reality, as long as you're able to effectively communicate your business to others in a way that they can fully grasp, then you don't really need to fluff up your verbal communication.
Let Accessible UX Principles Shape Everything You Do
More companies are tackling inclusivity and that includes making your website accessible to visitors with disabilities. Those who think of it as extra work should start seeing it simply as part of the website design and development process so that all users have equal access and functionality.
What Is EAT? Why It's Important for SEO
If you haven't heard of E-A-T, it's a part of Google's algorithm that can ultimately determine the value of your website which can help you rank better for certain types of queries. EAT should be important to anyone who considers themselves an authority within their specific industry. Ultimately it could be important for SEO as well.
Give and Take: Why Helping Others Drives Our Success
What's the difference between those who make it to the top of the ladder and those who fall to the bottom? They give more than they receive, according to Adam Grant's research presented in this book. He dives into the three fundamental styles of interacting with other people and how it can relate to your career as well as your personal life. I guess nice guys don't always finish last.