Welcome to the New Target weekly roundup of industry headlines where we share with you all the latest news that has piqued our interest. This week, we're reading about ways to improve your mobile website and personalization, along with growing a quality email list. But ultimately, we're thinking about how to create loyal customers, and what's next in the digital marketing journey. And don't forget to grab another cup of coffee when you check out our book recommendation for this week!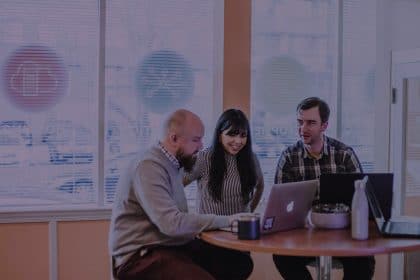 Responsive vs. Adaptive: 7 Best Mobile Web Design Practices
More people are browsing online on their mobile devices which means that your website needs to display properly and provide an exceptional user experience. That's where responsive and adaptive design come in. Depending on how simple or complex your website is, you'll want to use one of these approaches for a great user experience on mobile devices.
Digital Marketing Is Accelerating – So What's Next?
As trends shift, what's new suddenly becomes old or expected. Everyone is advertising and trying to supplement the business they've lost during the pandemic and now cookies are disappearing. This opinion piece shares some of the biggest shifts we've seen this year so far. The big question is, what's next?
6 Ways to Improve Personalization for Better Customer Experience
Personalization was a hot topic of 2019, and we're still talking about it. But how many of you have actually implemented some sort of personalization to your marketing strategy aside from including someone's name in an automated email? Studies have shown that people want hyper-personalized recommendations when they're engaging with a company. But in order to do so, brands must leverage quality data and AI.
Easy Tips for Building a Powerful Email List
It seems like email marketing has been around forever, and sales teams rely on having an updated and accurate list to utilize. It can be difficult to get quality email information, especially from paid list builders, but there are some things you can do on your website in order to grow your list. And, even though email is a veteran tactic, it still deserves a spot in your marketing strategy since customers expect to receive some sort of email from the businesses they engage with.
Fanocracy: Turning Fans into Customers and Customers into Fans
No matter what type of business you own, all industries have the same thing in common—relationships. In order to sell anything, you must have human connection which, in the long run, can help you build "super fans." Take Kobe Bryant for example; he was one of the greatest basketball players in the history of the game, but he wouldn't have had as big of an impact had he not built relationships and continued to nourish them. In this book, you'll read about how different companies are able to build a community of fans who help drive success for businesses.