Welcome to the New Target weekly roundup of industry headlines where we share with you all the latest news that has piqued our interest. This week, we're reading about rankings, Twitter, Google My Business, and taking it way back to the 1920s to learn about advertising. It's a great time to analyze your marketing efforts and whether they are working for you. With cookies disappearing and SERP rankings shifting again, it's up to us as marketers to be proactive and think about how these things will affect our business. So look for those hidden gems in this week's articles.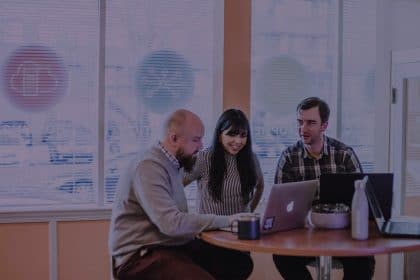 Why & How You Should Rethink the Concept of "National" Rankings
Are national rankings actually national? If you truly think about it, Google serves you results based on your location, so technically the results you're getting are local results. This is because Google is localizing results more as they figure that organizations want to conduct business in their own states the majority of the time. So when you're trying to track national rankings, keep in mind that people will get different results based on their locations. It may be smart to start tracking keywords in multiple areas vs. just tracking nationally as we're seeing more localized results.
Top Five Tips to Use Twitter's New Voice Tweets Feature
Twitter recently implemented a new voice feature that provides brands with another way to connect with their followers. Similar to their Tweet character limits, users have 140 seconds to record a message, but you'll want to make sure that message is crafted to the best of your ability with quality audio. The 5 tips in this article will help you make sure your voice Tweet is on point.
The Average Google My Business Profile Has 73 Reviews, 45 Photos, 5 Posts, and a Star Rating of 4.08
The average Google My Business (GMB) profile rating is 4.08, which seems kind of high, but Google has made GMB a key area for brands and small businesses to focus on. Some may not prioritize their GMB listings as much as others, but making sure it's optimized is important as more people are relying on Google to have the most updated information during the pandemic. Check out these GMB stats and see what other optimization tips you can implement to enhance your listing.
Why Conversion Measurement Will be Crucial
In advertising, being able to measure the complete customer journey has become more difficult because people are using multiple devices and there are increased privacy regulations. We're headed toward a cookie-less world, which means we need a solution for accurate attribution and tracking. That's where machine learning comes in as a way to fill the gaps within the customer journey.
This book may have been written in the 1920s but it's as relevant today as it was nearly 100 years ago. If you're just starting off in the advertising world, this book is a great read for fundamental learning whether you're running paid ads online or offline. You'll come to realize how some tactics like direct mail worked back in the day, and why it's still around today.