Welcome to the New Target weekly roundup of industry headlines where we share with you all the latest news that has piqued our interest. As we tally another week in the books, we are reading about things that we've been hearing a lot of chatter around like virtual events and automation, but mainly the shift to digital. As companies continue to shift their businesses toward digital, it all can feel daunting. These articles are helpful if you're one of those businesses in the midst of a digital transformation.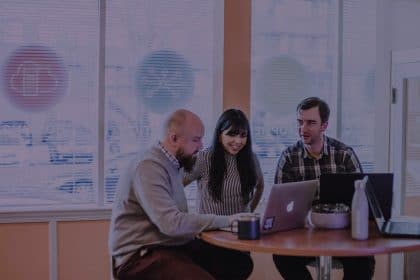 Power of Virtual Events – Best Practices and Tips
With COVID still running wild, the virtual event industry is booming! But the most difficult part about hosting a virtual event is keeping your audience engaged the entire time. With everyone at home, it can be a little distracting when there are other things going on around you. Learn about virtual event best practices and tips to host a successful and educational event.
Scaling the Creative Content Gap: How COVID-19 is Intensifying the Need for Automation
As more companies are shifting toward becoming digital, the immediate transformation that is being required of them is leading to a creative content gap where there just aren't enough resources to pump out the volume of content needed. With more people online, businesses need more engagement points to connect with their customers, and that means more content.
WordPress.com Launches New P2 to Take on Internal Communication Tools
Just as businesses are shifting, so is internal communication. It's not as easy to walk over to your colleague's desk and simply chat with them about a project. A lot of internal communication has to happen digitally, and WordPress found a way to make it a bit easier for colleagues to communicate and share large files through a companion platform, P2.
The Content Trap: A Strategist's Guide to Digital Change
As companies shift toward digital or make certain changes, some may face obstacles they've never had to tackle, which can be a little nerve-racking. In this book, you'll read about content, but the core of this read is about connections and how to use your unique selling points along with your products or services to relate to your customers. It also includes examples of businesses that faced certain challenges and how they did, or did not, solve them. This book will help you re-evaluate your current strategy or provide you with some tips to further enhance your approach.