Welcome to the New Target weekly roundup of industry headlines where we share with you all the latest news that has piqued our interest. We're reading about things to look forward to in 2021, whether you're looking to put a halt to techniques that no longer work for you, try new things, or finally get to something that's been on your to-do list for months. It's time to get inspired and find new ways to delight customers at all stages of the customer journey. On top of that, we dip our toes into the tech world with an article on the QR code and a book about AI in today's landscape.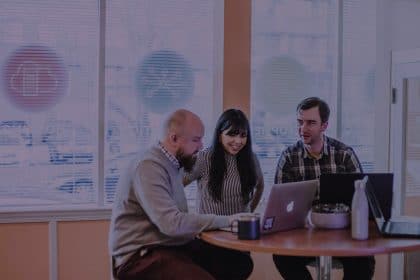 6 TIPS FOR OMNICHANNEL MARKETING SUCCESS
As a digital agency, it's our job to make sure clients are provided with the best solutions and strategies for their needs. Part of what makes a good website is a frictionless experience. Not only does that apply to a website but also it can also be applied to a marketing strategy. Omnichannel marketing allows consumers to easily enjoy a brand experience connected through multiple platforms. With some tips, you can also implement an omnichannel experience to engage with your customers no matter where they are.
EMAIL MARKETING MISTAKES YOU SHOULD LEAVE IN 2020
Brands are constantly testing email subject lines, body copy, images, CTAs, etc. in order to improve open and click-through rates. If 2020 taught us anything, it's that there will always be a wrench that could be thrown in at any time that may cause us to quickly change tactics or strategies. For many, 2021 is a year to start fresh and that also includes improving digital strategies like email marketing. This article points out some universal mistakes companies make when sending emails to their email lists.
Remember when QR codes first started off and you needed an app to scan the codes? Yeah, that didn't work out too well and soon, QR codes went away. But recently, they've re-emerged in the wake of COVID-19, but will the QR code end up disappearing like it did in the past or will it open up new opportunities for QR codes to continue to be utilized in the future? We shall see, but we've learned technology will always be enhanced and improved, so this may just be the second chance that QR codes have been looking for to stay alive.
MARKETING STRATEGY: FIND SUCCESS BY AVOIDING THE CROWDS
This article is very interesting as it gives readers some advice on how following the crowd may not always work in your favor. In fact, when it comes to strategy, instead of tapping into your FOMO (fear of missing out) and doing what your competitors are doing, try looking for gaps and look at what they aren't doing. Finding opportunity in what your competitors aren't focused on could be your gold mine.
COMPETING IN THE AGE OF AI: STRATEGY AND LEADERSHIP WHEN ALGORITHMS AND NETWORKS RUN THE WORLD
Artificial Intelligence has been talked about for years, but many don't quite have a full grasp on it or don't know where to start. This book is basically a guide on how AI is built, its impact, and how to transition into an AI-thinking company. If you're looking to optimize machine learning, a company moving toward digital transformation, or just curious to learn more about artificial intelligence, then this book will definitely guide you in the right direction.