Welcome to the New Target weekly roundup of industry headlines where we share with you all the latest news that has piqued our interest. This week we're reading articles that will help us plan for a better 2021 all around, from internal team processes to evaluating things from a different perspective. Also, we're all talking about Google Analytics 4.0 and how we plan on transitioning our clients into the new version. We hope these reads help you gain some additional insights and assist with your 2021 goals.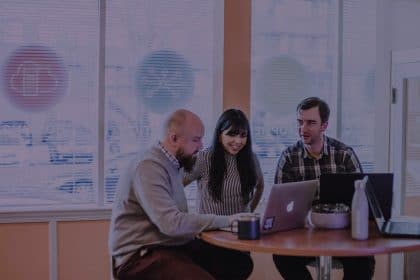 TREND ANALYSIS: HOW TO UNDERSTAND YOUR AUDIENCE'S SEARCH BEHAVIOR
Many times when business owners try to strategize, they forget to think about how their audience's search behavior changes as trends shift. For example, we know that people like donuts and a donut shop might be selling traditional donuts on the regular, but they could be missing an opportunity to capture the vegan market. Evaluating trends can also help you predict future trends and opportunities. That's why trend analysis is important and should be part of your marketing processes.
4 ESSENTIAL COMPONENTS OF A STREAMLINED MOBILE DEVOPS STRATEGY
Mobile development is very important as everyone is constantly on their phones searching multiple things with several apps open at once. We use mobile devices to communicate with our family and friends, and it's never been easier to get products delivered to your door. Apps have changed how we do things and this can lead to additional pressure on development teams to create something revolutionary. In order to meet customer needs, your DevOps strategy needs to be agile and collaborative in order to keep up with the demands that trends beget.
CONTENT COMMERCE: HOW BRANDS AND PUBLISHERS ARE DIVERSIFYING REVENUE STREAMS
Shoppable content is a way that brands can capitalize and build new revenue streams, while also making it easy for users to shop without disrupting their overall experience. Take Instagram for example; it allows brands to link to their products within the platform so that users can just browse and/or complete a purchase. By meeting the customer where they are within their journey, you can instantly add value to the customer experience.
HOW TO GET STARTED IN GOOGLE ANALYTICS 4
If you haven't noticed, Google Analytics (GA) 4 has rolled out this year and there seems to be a bit of confusion around how to set up new accounts and what the differences are between the older version of GA and the new version. Transitioning to Google Analytics 4 doesn't have to be daunting. With this quick guide, you will get a better understanding of the updated platform and how to get started.
THE DIP: A LITTLE BOOK THAT TEACHES YOU WHEN TO QUIT (AND WHEN TO STICK)
This book by Seth Godin is focused on all the different setbacks or "dips" one encounters in their lifetime, whether they are looking to grow professionally or personally. Contradicting the popular belief that winners don't quit, this book explains that there comes a point when you realize that there is no further opportunity or path to what you are pursuing and it's important to know when to step away. The point is to learn from your mistakes, to keep going, make the best out of your situations, and pivot when you need to.