Welcome to the New Target weekly roundup of industry headlines where we share with you all the latest news that has piqued our interest. This week, we are all about shifting your mindset and focusing on what's next and how to improve current processes, tactics, and content. Sometimes the smallest improvements can make all the difference, but what matters is that you are making those improvements and keeping the creative wheels turning in order to roll into 2021 with a focused mindset.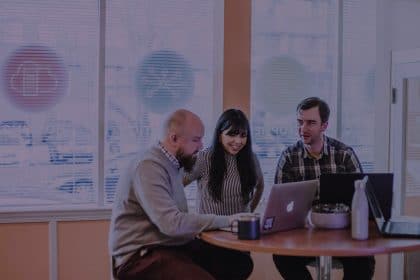 HOW TO CREATE FEATURED IMAGES THAT DRAW MORE READERS TO YOUR BLOG
Let's face it, we're all attracted to visuals when we're browsing the web, whether it's a nice image, a video, or just really cool font. Our eyes tend to gravitate toward things that are visually appealing. So, when thinking about how to attract more readers to your content, making sure your visuals are captivating is going to play a role in engaging more readers. This article will walk you through exactly what you need to do to design eye-catching images for your blog. This may come in handy for your 2021 playbook.
INFINITE SCROLL: WHAT IS IT GOOD FOR?
When infinite scroll was introduced, it was made with the purpose of providing users with a better online experience when browsing content without having to click on other buttons to load more content. With infinite scrolling, there are some positives to it, but just like everything else, there are also some negatives as well. This article takes your through both sides and some possible ways to make infinite scrolling better for all types of users.
CONTENT EXPERIENCES ARE THE NEW CONTENT MARKETING
Many times, companies run into a content rut, where they are constantly developing content, but it never seems to really produce actual results. It may feel uninspiring and uncreative, and that may be because it's lacking innovation. We see hundreds of articles all saying the same things in different ways, but not very many are engaging. That's where content experiences come into play. Content experiences can help make your content more creative, build trust, and stand out in the sea of never-ending content.
THREE TIPS FOR CHOOSING THE RIGHT CUSTOMER DATA PLATFORM
Having customer data at your fingertips is valuable because it helps guide the decision-making process, especially for customer-centric businesses. With a customer data platform (CDP), you'll be able to organize and store customer data from multiple sources. But, there is more than one option to choosing a CDP and how will you know if the one you choose is the right one for your business? Along with other big purchases, it's important to consider the impact of having a full view of customer data. If you know it's going to benefit you massively then that's a good start. This article will help you determine which CDP is right for you.
ZERO TO ONE: NOTES ON STARTUPS, OR HOW TO BUILD THE FUTURE
Building an empire takes hard work, dedication, and ambition. In this book by Peter Theil and Blake Masters, Zero to One is on the New York Times Best Seller list and has inspired many to build a better future, not by doing what everyone else is doing, but by trying new things and veering from the common tactics others are using. It's harder to build an enterprise by competing in a saturated market, that's why building off of something new is called going from zero to one. Unconventional thinking in this case, can take you further than you expect.