Welcome to the New Target weekly roundup of industry headlines where we share with you all the latest news that has piqued our interest. This week, we're full of tips to make 2021 a better year all around. From SEO, email marketing, web design, podcasts, and even manifesting your own future. December is a good time to reflect on the past year and what we've accomplished as well as setting new personal and business goals for 2021.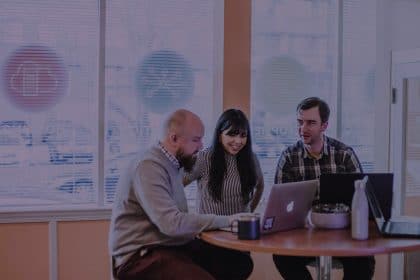 HIGH-CONVERTING RE-ENGAGEMENT EMAIL EXAMPLES AND BEST PRACTICES
Loyal customers are the bread and butter of most businesses, but what about those who have subscribed to your email list but never engage? Well, they are definitely worth revisiting because it'll cost you more to try and get new leads vs. nurturing an existing one with re-engagement emails. If they weren't interested in your business the slightest bit, they wouldn't have subscribed. By sending those dormant customers some fun re-engagement emails, it could end up re-igniting their interest in your business.
H1 HEADINGS FOR SEO - WHY THEY MATTER
Many times, things like h1 tags, meta descriptions, and metadata in general get overlooked. Maybe there's a misconception that h1s aren't important. Either way, h1 tags are a simple way to tell search engines and users what your web page is all about. H1 tags are actually one of Google's earliest ranking factors and still are to this day. So when you're optimizing your web pages, always remember to include an h1 tag on every page.
WHAT TO INCLUDE IN A WEB DESIGN QUESTIONNAIRE
When designing a website, it's important to get an idea of what the client is looking for, from colors to look and feel. Providing your client with a questionnaire has multiple benefits for you and for the client and can make things a bit easier for everyone. When designing your questionnaire, make sure to include questions that encompass everything you need to know from website elements to competitors and deadlines. By asking the right questions, you'll be able to start a productive conversation with the client and set clear expectations.
TOP PODCASTING SECRETS AND SHOWS FOR DIGITAL MARKETERS AND BEYOND
As we all know, podcasts have been booming this past year, especially with platforms like Spotify that make it easy for users to access their favorite music and podcasts all on one platform. Podcasts are taking the place of radio in a sense with more listeners than ever. If you have your own podcast, it can be tricky to stay competitive with more and more shows being developed what seems like daily. This article shows you some cool podcasting stats, along with best practices to help you stay on top of the podcasting scene, from digital marketing strategy, SEO, and more.
Uncharted is a great book to read as we close out 2020. Written by Margaret Heffernan, a former CEO and popular TED speaker, this book is about navigating an uncertain future, which is what we are all thinking about with Covid-19 still lingering. But it also focuses a lot on those who aren't shaken by uncertainty and why. This book explores different points of views and may inspire you to create your own future.