Welcome to the New Target weekly roundup of industry headlines where we share with you all the latest news that has piqued our interest. From SEO to ecommerce websites, we have all the tips today to take into consideration and level up your website. We also have a book recommendation that anyone can read and trust us, you won't be able to put this one down!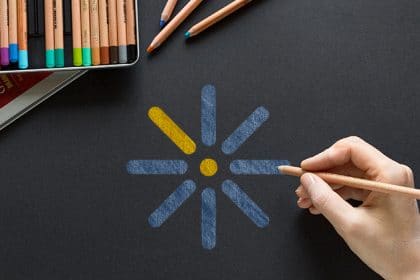 WHAT IS OTT ADVERTISING, AND WHY IS IT A TREND?
Streaming platforms have gotten so popular that more people are getting rid of cable TV. This has led to the creation of newer streaming services and increased monthly subscription costs for the existing ones. With this surge in popularity, we can only expect to start seeing more ads on streaming services which can be a great opportunity for the right brands. Read about what over-the-top (OTT) advertising is and learn about best practices needed to run a successful campaign.
HOW TO AVOID 2 COMMON CONTENT MIGRATION PROBLEMS
Just hearing the word "content migration" gives most people a headache. There's a preconceived notion that content migration is an onerous task and based on that, people tend to delay decisions about it. However, with proper planning and prioritization, a content migration can be a relatively painless process. Taking the time to plan early on and also determining what you're keeping vs. what you're deleting will save you a lot of time and aggravation in the long run.
USING SEO, USER EXPERIENCE, AND ACCESSIBILITY TO IMPROVE SEARCH RESULTS
SEO and accessibility are two separate components of digital marketing but in reality, they are connected in some way. No two marketing components should be siloed as all pieces of the marketing puzzle work together to create a positive overall experience for the customer, which is one of the main priorities of search engines. Search engines take user experience and accessibility into consideration and continue to make it a priority. See how you can combine SEO, UX and Accessibility to level up your website.
REDUCE DECISION FATIGUE ON YOUR ECOMMERCE SITE
Shopping online can be frustrating and decision fatigue can set in if your ecommerce website isn't designed in a way that makes it easy for the customer to find what they're looking for. Sometimes people visit online stores to browse, but most of the time they already know what they're looking for. Design, layout, website navigation, and the checkout process are all pieces that can be improved to provide a good shopping experience for the customer and more sales for your company.
This book is supposedly the reason Bill Gates dropped out of Harvard to start Microsoft. If that doesn't sell you on it, we don't know what will. Called "life-changing" by many, this framework of sorts is a collection of 24 lessons that can be applied to all aspects of your life from a personal level to a professional level.