Welcome to the New Target weekly roundup of industry headlines where we share with you all the latest news that has piqued our interest. It seems like digital marketing continues to get more complex every day with so many more businesses popping up online. This week, we're talking storytelling, advertising, and SEO as well as taking a look at a new social network that marketers have their eye on.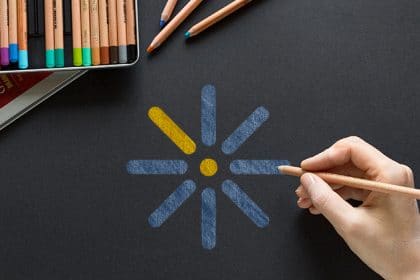 IT TOOK A MINUTE, BUT BRANDS ARE IN THE CLUBHOUSE APP
The newly developed audio only social network, Clubhouse, is an ad-free platform. While it is limited to invitation-only, their 2 million active weekly users are the people brands want to reach. Specifically, because of the fact that these users are highly influential, and we already know that they are highly engaged with whatever topic they are following on the app. But since it's ad-free, brands are trying to figure out how to reach these users in a different way. It's still fresh, but brands are definitely paying attention to this new network.
THE MERE EXPOSURE EFFECT IN MARKETING
Simply subconsciously noticing an ad can make a difference in advertising effectiveness. In a sense, this warms up people to the product or service and, according to researchers, once people actually come across that product or service, they have more positive feelings toward it. So just because people may not necessarily click on your ad doesn't mean it's not working. Now this doesn't mean you can forego creativity, it just means that people tend to subconsciously remember the ads that are served to them even if they are busy reading an article.
8 NEW & UPDATED GOOGLE MY BUSINESS FEATURES FOR LOCAL SEO
Lately, Google has put more emphasis on the Google My Business local listings and rightfully so. Going on year 2 of the pandemic has caused more people to rely on Google local listing information when looking to find information on businesses that are currently open. With that, Google has rolled out some new features since Covid started to make sure people were getting the most up-to-date information. So, if you haven't updated your local listing, it's very important that you do, especially if you want to rank locally.
WHEN WINE MEETS MARKETING: A FORMULA FOR TELLING YOUR PRODUCT'S STORY
While this article is in fact about wine and marketing, it talks about the winning formula for effective storytelling within the wine industry. That doesn't mean that same formula or a similarly modified one can't work for your product or service. In reality, we may be interested in something, but a lot of the time it's the story behind the brand that hooks us and gets us to buy. But you must always remember that even though you're curating this story, it still needs to be genuine and real while also hitting the key points of your product or service. See how this marketer used this winning formula to increase wine club sign-ups.
THE MICRO-SCRIPT RULES: HOW TO TELL YOUR STORY (AND DIFFERENTIATE YOUR BRAND) IN A SENTENCE...OR LESS
You can write the longest story ever told, but the message still may not come across and make the impact you're looking for. This book goes into how to write your "magic words" and how they can impact your brand and your message. We're constantly bombarded with messaging every day from different brands, which is why it's important to craft shorter messages that pack a punch. So if you want to learn how to craft "micro scripts" to effectively sell your product or service, then this is the book you've been waiting for.