Welcome to the New Target weekly roundup of industry headlines where we share with you all the latest news that has piqued our interest. This week, we are providing you with some tips on business growth and success by looking at a couple of pieces of the puzzle. From local SEO to Smart UX design, all these elements are parts of a whole that work together to increase sales for 2022.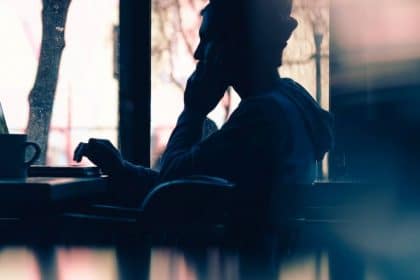 It seems as if everyone is officially burnt out, but that doesn't mean your website has to cause additional stress because it wasn't designed with the user in mind. Smart UX design relies on intuitive design and making things easy to use and engaging at the same time. From colors and fonts, to your audience and their habits, all these things should be taken into consideration when designing a website. See how a good UX design can ultimately reduce user stress or at least not cause it.
Referral traffic isn't typically a top traffic source for most websites, but maybe it's a missed opportunity. Referral marketing isn't necessarily all online efforts, but it also includes a mix of word-of-mouth marketing. Using your existing customers to help your business grow can be an effective marketing channel. With people putting trust in their friend's recommendations, it makes sense to have some sort of referral program or strategy for your business. See how a referral campaign can set you up for growth.
It's interesting how social media trends come in waves and change so quickly. Even with things like humor. That seems to be a trend that was popular before 2020, which is why it's important to stay up to date on social media if you're going to be posting for your own business. There are several ways you can engage with your audience in an authentic way while avoiding those cringe worthy posts.
We all know it's harder to get clicks from Google search as most people can usually get an answer to a question within the search results, which means visibility in organic search is very important. That means making sure your website is optimized, your local listings are up to date, and having a good review strategy to keep customers talking about your business and sharing those experiences. See how to nurture your online presence for local SEO.
When we think of creativity or being creative, we often think of it as an activity for one person to do on their own and then come back with ideas. But, what if that's not the more effective approach? This book tears down some popular myths about creativity and focuses on group collaboration even when you're alone. Don't be confused: This book is not necessarily about team efforts, it's about creativity as a whole and the creative process. It's kind of similar to the modern day user journey. It's no longer linear, but encompasses many touchpoints that ultimately lead you to the end result, or in this case, that light bulb moment.