Welcome to the New Target weekly roundup of industry headlines where we share with you all the latest news that has piqued our interest. This week we talk about digital marketing but we want you, the reader, to put yourself in someone else's shoes to see things from a different perspective, whether it be from a designer's perspective, a CEO, or your customer. Sometimes, we lose sight of the bigger picture and have preconceived notions about how digital marketing works. So hopefully these articles will provide a fresh perspective on strategy, design, and data.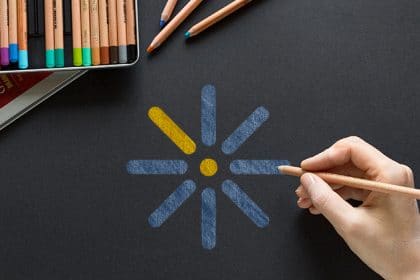 WHAT IS INFORMATION ARCHITECTURE IN UX?
The website experience is a critical piece to get right, and it takes constant testing, tweaking, and changing to make sure your customers have a great experience. When it comes to designing an exceptional user experience, information architecture plays a big role. But, what is information architecture and how does it help ensure that the user is taking the path that was built for them? This guide breaks it all down for you from the back-end to the front-end of the design process.
HOW TO FILTER OUT REFERRAL SPAM IN GOOGLE ANALYTICS
Millions of websites use Google Analytics, and it can be a great tool to collect user behavior and website performance over time. But the program is only as good as it is set-up to be and not a lot of people have it configured to its fullest potential. Things like excluding internal traffic, tracking conversions, and filtering out referral spam are all key items that will help ensure cleaner, more reliable data. And with clean data, you and your team will be able to make better-informed business decisions.
Should you be texting your customers? Everyone is on their phone all the time anyhow, but just as everything else, too much of something can be annoying. But if SMS marketing is done right, it can actually be very convenient for the user to easily interact and engage with your brand. As we are in a digital world, why not meet your customers where they are? Read all about SMS marketing and how you could potentially use it to build connections.
SHORT-TERM VS. LONG-TERM DIGITAL MARKETING STRATEGIES
There isn't a one-size-fits-all approach to digital marketing. Marketing strategies should be created on a case-by-case basis. Though business owners are often focused on immediate results, it's the longer-term strategies that can really deliver growth. But that doesn't mean you need a long-term or a short-term strategy. Both can work simultaneously to help you achieve your goals. The key is to create a plan that connects all the customer touch points and further utilizes your customer data in different ways.
THE OBSTACLE IS THE WAY: THE TIMELESS ART OF TURNING TRIALS INTO TRIUMPH
This book is considered a cult classic for any type of leader in the world, whether you are a multi-million dollar enterprise CEO or a high school coach. Complete with life philosophies and mindsets, this is one of those books that makes you feel like you can do anything you put your mind to, which is true, but sometimes you need a little push and this book can do just that for you. Turn your problems into wins by changing your mindset and using it to your advantage. Trust us, you won't want to put this book down.