Welcome to the New Target weekly roundup of industry headlines where we share with you all the latest news that has piqued our interest. For this last week of 2020 and first day of 2021 (finally!), we dive a little bit into what the agency world will look like going forward, what employees are prioritizing, and the future of digital. It's hard to believe a year has passed by so quickly, but it's time to buckle up and put on your riding boots because there will be more competition as companies try to prove their value and worth to customers and clients.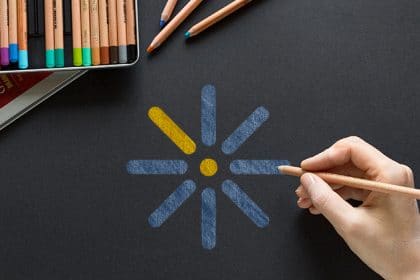 AGENCY 2025: EVOLVE OR DIE
It's only 2021, but for some reason, when thinking about how agencies are running business it seems like the turn of the century. Things may not change overnight, but agencies are definitely re-evaluating how they do business, who they hire, and how they approach client relationships. COVID-19, artificial intelligence, and machine learning are all changing the ways things are being done. Instead of providing services, agencies will need to start proving their value if they want to survive the new era of the 20s.
WHAT IS THE FUTURE OF TECHNOLOGY IN WEB DESIGN?
As time continues to move faster and faster, technology will continue to evolve, meaning it will take on larger roles in our work as time progresses. For web designers, technology is allowing them to implement features that will make the website experience more interactive and personalized to the user. Things like augmented reality allow people to immerse themselves in a simulated real-world environment making the user feel more connected to the experience. Obviously technology isn't perfect, but we can expect to see more website designs based on what the consumer wants in the future.
PAID MEDIA MARKETING IN 2021: 8 CHANGES MARKETERS SHOULD MAKE
Are you taking full advantage of your paid efforts and the platforms your audience is actively on? If the answer is "no" or "maybe," or even, "it could be better," then there's no better time to re-strategize than now! Paid media should work to drive traffic, engagement, curiosity, and leads for your brand. Many times, paid efforts are set up but not regularly optimized for better performance. With these tips, you can put together a better paid strategy for the new year.
"DON'T CARE ABOUT THOSE PERKS": EMPLOYEES ARE NO LONGER STAYING AT COMPANIES FOR A COOL CULTURE
Ever toured a major company's headquarters and was amazed by the super cool aesthetic, layout, furniture, culture? It can definitely motivate people to further strive for their dream jobs, but fancy headquarters aren't a big lure right now. With a lot of people working from home, things like work-life balance and a clear vision for moving up within a company have become more of a priority. With COVID making things uncertain, employees are looking for things that will help with growth opportunities and employee well-being. When it comes to CEOs, it's up to them what they end up prioritizing, but employees have spoken and having a company boat is no longer a priority.
THE POWER OF MOMENTS (WHY CERTAIN EXPERIENCES HAVE EXTRAORDINARY IMPACT)
Ever wonder why certain memories are stuck in our brains forever? Well if they are stuck with you, then they probably had a big impact on your life. This book goes into why some moments stick with us and some don't. But what if you had the power to create some impactful moments in your life? Well it turns out that you do! Consider this a useful guide to creating moments in both your personal and professional lives.