Welcome to the New Target weekly roundup of industry headlines where we share with you all the latest news that has piqued our interest. This week, we are full of tips and advice. Things are changing quickly, from search engine ranking signals to how we develop responsive websites. Either way, we are here to share the knowledge and keep you up to speed on what's new.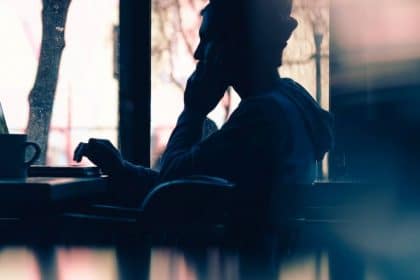 Responsive web design is no longer just making sure the elements on your website are rendering properly on mobile, tablets, and desktops. There are new elements that need to be considered when designing in order to provide a customized experience online. How we design for the web is changing, and this article explains responsive web design to the user, the container, form factors, and the state of responsive design today. Dive into this detailed article and learn about what's important when developing a responsive web design.
Part of ranking for your target keywords involves technical SEO like ensure your website is loading quickly and your meta tags are optimized. Additionally, your content will also help you rank if it's written with Google ranking factors in mind. But when it comes down to it, the best content is usually the content that is written for the user. In a sense, it's best to write for the user, but also make choices that help crawlers understand what the content is about in order for those crawlers to show that content in the SERPs for relevant searches. These SEO copywriting tips may be something you'll want to bookmark for your next content piece.
Larger companies and enterprises usually have their processes in place and have a set way of doing things based on years and maybe decades of experience. On the other side, we have startups that are trying to scale and eventually turn into one of those larger successful companies. But maybe there's something we can learn from startups that we may not think could work for a larger company. This article takes you through one person's experience on both sides of the coin and shows how some methods from the startup life could actually help large companies succeed.
Yes, personalization may take more effort, but it also results in a greater return on investment. There are so many more touchpoints that users come across during their online journey, and it's up to us to figure out what those touchpoints are and how they will continue to evolve in the future. In a noisy digital world, marketers must use personalization to attract and engage customers through strategic messaging. With the right martech tools, you'll be able to identify key touchpoints and see how your efforts affect your ROI.
If you've read any of our weekly roundup blog posts, then you'll know we talk a lot about how companies need a digital presence in order to keep up with the changing needs of the consumer and the internet. For this reason, we are sharing a podcast this week instead of a book. This podcast is a great place to start for anyone who is looking to learn about various topics. It's been around for almost a decade, and there's a new episode each week. Along with insightful topics, they also invite well-known industry guests on the show like Rand Fishkin, for example. A marketer never stops learning, and this is a great way to stay on top of what's going on in the digital marketing realm.