Welcome to the New Target weekly roundup of industry headlines where we share with you all the latest news that has piqued our interest. In the first month of 2021, there is a lot of chatter about what's to come this year. Businesses are using January to gather ideas, strategies, and set the tone for the rest of the year. In this week's roundup, we share some news around some of those trends and predictions in the digital space as well as some tips around common business practices, like meetings!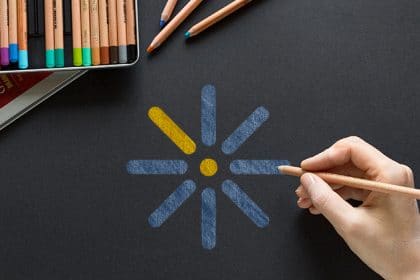 This interactive report will immerse you in the world of web design to explore the trends that will make a splash this year and show how they'll be applied to the billions on websites around the web. Taking elements from video games and social media filters, 2021 may include a more design-forward approach in the mainstream that we've seen to-date, but also a blast from the past as nostalgia continues to add a cool factor.
WHAT'S THE ALTERNATIVE TO THIRD-PARTY COOKIES?
As you may know, third-party cookies are going away to protect user privacy. Although these cookies did help the customer experience to some extent, the down side of the death of cookies is in marketing. Third-party cookies allow marketers to target users based on their data, but now they will have to find alternative ways to gather data and figure out how to target users online with advertisements. Once something good is abused, it tends to go away, which is the case here. So until there is a better solution that won't infringe on people's privacy, it's up to companies to collect their own first-party data.
10 COMMON MISTAKES IN GOOGLE ADS
Google Ads management and optimization takes a lot more than a set it and forget it approach. Google Ads campaigns require constant monitoring and modifications as data comes in to better target your core audiences. Automation and smart bidding can help with some of the work, but it can't do it all for you. Here are some common mistakes people make in Google Ads that lead to wasted spend or not capturing any leads.
WORDPRESS NOW OFFERS WEBSITE DEVELOPMENT
If you can't beat them, join them, right? Well that's exactly what WordPress is doing with their new website building tool called "Builder." They created Builder in order to compete with other website builders like Squarespace and Wix. It makes sense, as people are spending more time at home and creating websites and blogs to sell their products or services. Seems like everyone is an entrepreneur nowadays, and WordPress definitely wanted a piece of that. While there is some chatter about how this will affect WordPress developers, WordPress wants to keep new businesses within their own platform.
THE SURPRISING SCIENCE OF MEETINGS: HOW YOU CAN LEAD YOUR TEAM TO PEAK PERFORMANCE
Does your company run weekly three-hour meetings? Well, you're not alone! Meetings are a great way to get together and share thoughts and ideas, but they can also be draining and time-consuming. This book contains the secrets to efficient and successful meetings. If anyone has experienced anything in the last year, it's "change," so why not use that trend and change the way things are done? Improve company processes and get your employees excited for your next meeting.