Welcome to the New Target weekly roundup of industry headlines where we share with you all the latest news that has piqued our interest. This week, we encourage you to think outside the box and innovate. If the last couple of years have taught us anything, it's that life is too short to not do something out of fear. Don't be afraid to stir the pot. Bring new ideas to the table and take the risk because the reward just may be worth it.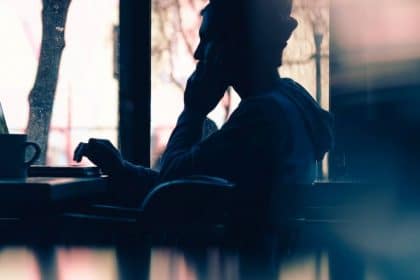 Machine learning continues to change and evolve through trial and error. As it continues to evolve, we can expect it to help us achieve great things and help us find new ways of doing things in a more efficient manner. From health and science to sustainability and personalization, machine learning is not something to be feared, yet. This blog post from Google's AI blog goes into five different areas where machine learning will have an impact in the years to come. Each area is backed by research and how it will progress going forward.
Algorithm updates; they happen all the time and sometimes they slip through without notice until you see your organic traffic in a downward trend and decide to check it out. It seems like more and more changes to Google's SERPs are happening more often, but we can't let it defeat us. It's up to us as marketers to stay on top of the ball, be flexible with the changes, and take action. Here are some tips on how to do exactly that to help you be more proactive and innovative in the SEO world this year.
Writing content about topics that are currently trending is a great way to build links and increase engagement. The only thing about it is that you need to move quickly as trends change very fast, especially online. But, if you consider yourself one who is always on the pulse, then this may be a good strategy to test out. It will require you to evaluate formatting and promote it in various places, not just posting it on your website. Trending topics require buzz, so distribute it properly and make sure it's optimized if you're looking to drive that additional engagement.
A new platform is disrupting LinkedIn as it focuses on helping students jumpstart their careers by connecting them with alumni. LinkedIn focuses on the connections you make and who you know, but Handshake is taking a different approach and its goal is to help people who may have been overlooked due to lack of experience and college students who may not have as many opportunities presented to them. As a new concept with diversity and inclusion being key factors, we'll see how it performs and whether it stays around.
When launching a new product or service, we tend to think about the outcome, the results, and the congratulations, but we don't ever want to get into the nitty gritty of how it all got to that point; the struggles, pain, sweat, and tears that went into it. There will always be lessons learned throughout the journey that help us make better decisions in future projects. Those moments are critical learning moments. Scott Belsky wrote a book all about the messy middle of a product launch and the lessons he learned along the way of starting a new business. Whether you are a founder, entrepreneur, artist, or CEO, this book can be a great resource for all.