Welcome to the New Target weekly roundup of industry headlines where we share with you all the latest news that has piqued our interest. This week we revisit some not-so-new tactics that are still relevant today and recap the SEO updates we saw in 2021. It's a new year and to many, that means starting fresh, re-evaluating strategies, and grabbing hold of your motivation!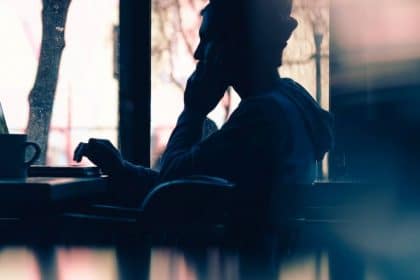 Last year was interesting. It may have been a hard year for many, but we are officially in 2022 and hopefully this year we can see the bright light at the end of the tunnel. SEO has been changing drastically lately with many Google features evolving. An SEO marketer's work and learning never stops as things are ever-changing. In order to stay on top of the ball, you should be well aware of the recent SEO updates. This article dives into the most important SEO updates of the year and shows how they might impact this year's SEO efforts.
Why guess what your customers want when you can get direct feedback from them through voice of the customer (VoC) programs? They can be as simple as you need them to be, but the point is, they can provide you with insights that can help drive improvements and changes within your products, strategy, and overall business. It's also another way to replace the cookies that will eventually go away. It's another form of first- party data that you own that can help guide you into a positive ROI. Maybe a VoC program can do more for you than you might think.
In recent years, marketers have been putting more focus on the customer experience and this couldn't be any more true than with Google making this a priority last year and introducing the core web vitals and page experience reports. But something that correlates to the customer experience may not be something you're thinking about and that is the employee experience. This follows the belief that when employees are engaged in their work, it can lead to a better overall customer experience. Enter the employee advocacy program. See how employee advocacy can help you drive more business.
Content syndication allows your content to reach new audiences, but it can take some work and lots of communication and outreach. There's got to be a reason why 65% of B2B marketers use content syndication for lead generation. If you really think about it, whichever third-party website agrees to put your content on their website is gaining valuable content for their readers, and you are getting some free exposure. It's a win-win scenario. So, if it's really that great, then why isn't everyone doing it? Truth be told, it likely comes down to resources, but that doesn't mean it's not possible. Learn how to create a content syndication strategy and add it to your content marketing toolbox.
This book is all about utilizing a tool you already have in your toolbox: Storytelling. You've heard it before and you'll hear it again because it works, but only if you tell the right story. How else do brands like Apple sell phones for over $1,000 and customers don't even bat an eye? Well, that's because they have sold this idea, a worldview through effective storytelling. But that doesn't mean you can tell any story and people will believe you. It has to be authentic and it has to fit a narrative. Learn how to perfect the art of storytelling and see why authenticity is the best form of marketing today.