Welcome to the New Target weekly round-up of industry headlines where we share with you all the latest news that has piqued our interest. It's a new year and 2020 is finally behind us! This week, we're sharing articles that are technical as well as strategic in order to keep you up-to-date and show how digital continues to shift. We also share a book that can potentially transform lives and inspire people to push their limits, which is something we all must do in order to foster growth. It's a new year, and we hope you continue on this journey in the digital world with us.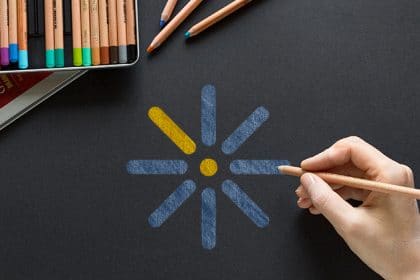 ANIMATION IN DIGITAL MARKETING: THE POWER OF INFLUENCE HIDDEN BEHIND CARTOONS
Consumers tend to correlate animation with positive feelings and a happy ending to the story or message that is being told. This has the power to influence people based on predetermined notions. What this means is that there is an opportunity to use the power of animation to amplify a message or even talk about something bigger while also increasing user engagement. You have the chance to kill two birds with one stone with video marketing that makes use of animation.
IS AN OPEN WEB STILL POSSIBLE?
What is the open web vs. the closed web? In today's world, search engines, social media platforms, and apps are all trying to keep users on their platforms vs. surfing the open web. Just like anything else, there are two sides and it seems like the open and closed webs have been in a tug of war since the early 2000s. Older generations are dedicated to saving the open web, but it is still possible?
HOLLYWOOD STORYTELLING SECRETS THAT WILL MAKE YOU A MORE INSPIRING LEADER
Effective storytelling is both an art form and a serious skill. Anyone can tell a story, but those who possess the true gift of storytelling have the ability to take you through a roller coaster of emotions. Some of the best storytellers come from movie production studios, so you should take a page out of their playbook to make your stories even more impactful and inspiring. With these six storytelling elements, you can genuinely connect with your customers and accomplish your goals, whether it's selling a product, making data interesting, inspiring others, or helping people connect.
BEYOND TRADITIONAL USER INTENT: WHY & HOW TO GO GRANULAR
Marketers and those who focus specifically on SEO, agree that user intent helps people create content that is more useful for visitors and ranks better. But now, it's time to take it a step further and dig down into micro-moments. With multiple touchpoints that users take to find information or just look up one product, there are hundreds of micro-moments within the customer journey. Not to say we shouldn't focus on user intent on a broader level, but by thinking about these micro-moments, content can be further optimized and can help pull in additional traffic that could potentially have been missed.
CAN'T HURT ME: MASTER YOUR MIND AND DEFY THE ODDS
When something gets hard or seems out of reach, many people simply give up or don't even try. Why is that? What if changing your mindset can help you achieve anything you strive for, no matter how impossible it seems? Well, the truth is, it's possible! Can't Hurt Me is about a man who had a terrible childhood, was overweight, and is the only man in history to complete elite training as a Navy SEAL, Army Ranger, and Air Force Tactical Air Controller. You will not want to put this book down and when you're done, you may be inspired to take on your own dreams.