Welcome to the New Target weekly roundup of industry headlines where we share with you all the latest news that has piqued our interest. This week we have some articles that focus on improving your website, from SEO, usability and content enhancements along with a book that is all about crafting genuine and honest messaging. So dive in and hopefully gain some tips to really level up your website.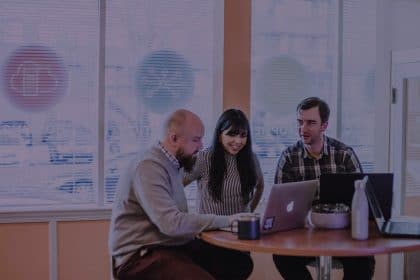 Why SEO & Machine Learning Are Joining Forces
For a while, when artificial intelligence (AI) was a hot topic last year, we all thought that AI would start taking jobs from marketers. But in reality, there's a way marketers can work with machine learning and automation to make SEO more effective and less time-consuming. Machine learning can collect loads of data, but it's up to marketing professionals to activate and utilize that data. The machine collects, while marketers can analyze. Sounds very symbiotic doesn't it?
How to Find & Improve Underperforming Content: A Practical Guide
Content marketing across channels can be a little time consuming, so it's important to remember to pay attention to your website as well. Regularly updating and creating new content can help your website rank higher in search engines. So, it's important to set aside some time every month or so to focus on improving your content strategy.
What Is Usability? How Does it Relate to Web Accessibility?
When evaluating the usability and experience of a website, we tend to think of it from a user perspective, but it's important to also consider people with visual and hearing impairments or other disabilities that may make it harder for them to explore the website. That's why web accessibility testing is important to make sure that your website is accessible to all users.
Everything You Need to Know About TikTok [Infographic]
TikTok has been spreading like wildfire, and it seems like the youngsters have convinced their parents to join in on the fun. It's no wonder businesses are looking to utilize TikTok in their marketing strategies. If you're planning on jumping in on TikTok, then it's important to know the details of the app and how it works. This infographic will lay out all you need to know about it.
The Impact Equation: Are You Making Things Happen or Just Making Noise? by Chris Brogan
Would you want to buy from a company that exploits just to get more business or do you want to buy from a company that is honest and genuine? This comparison may not be in this book, but what this book can do is give you the confidence to be honest in the content you create. Authenticity is more important than ever and can help you build powerful connections and break through all the digital noise.