Welcome to the New Target weekly roundup of industry headlines where we share with you all the latest news that has piqued our interest. As we navigate our way through this pandemic day by day, we must realize that there is always something new to learn. In this week's issue, the main theme is flexibility and how well you are able to adapt to the ever-changing digital pandemic world.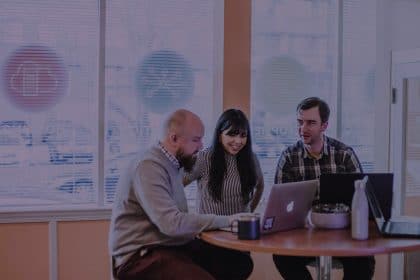 B2B Marketing Capabilities Evolve to Meet 2020's Demands
B2B lead generation and sales have been getting a bit more difficult, and COVID has only made it harder especially for those with extremely complex buying processes. This means businesses must be flexible and find alternative solutions to networking and collaboration and pay extra attention to communication and adaptability. This is 2020.
Spotted: Upgraded Google My Business Profile Program
It's been easier to tell who has updated their Google My Business listing as a result of more people relying on directories like Google and Yelp to provide them with accurate information on hours and services available. There's news going around that Google will be offering a paid version of Google My Business that can potentially help businesses get more leads.
Amid COVID-19, People under 30 May Finally Kill Email
In today's age, employees online are using a mix of tools for communication. With this surge in software flexibility, there is one source of communication that isn't used as much among workers under 30, and that's email. But when it all comes down to it, different generations use software that they are the most comfortable with.
What's Trending on Reddit… and What Does It Mean for Brands?
Reddit is the source of all things on the internet. Ever wonder how things go viral on Reddit? Well, this article gives you a couple of hints on how that happens and a look into what's currently trending on the platform.
The Road to Recognition: The A-to-Z Guide to Personal Branding for Accelerating Your Professional Success in the Age of Digital Media
Level up your personal branding strategy with this read by Seth Price and Barry Feldman. It's the perfect time to put your ideas in motion and take a leap of faith. You're not going to get this much down time in the future, so why not use it to start growing your brand?