Welcome to the New Target weekly roundup of industry headlines where we share with you all the latest news that has piqued our interest. This week, we dive a bit more into content creation and how it's shifting along with some valuable lessons learned from Michael Jordan's documentary, "The Last Dance." Don't bank shot your way into the second half of 2020, but set a solid strategy and set yourself and your team up for success.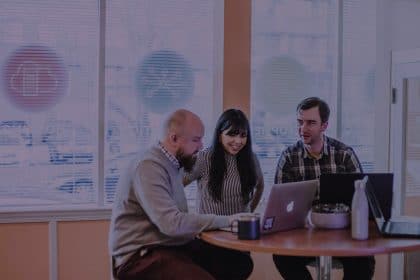 The Age of Social (Media) Distancing
While we're all social distancing (physically), is there a similar shift happening on social media? The short answer is, yes. Social media is a hub for news, information, and discussions, but people are more skeptical than ever of what they are seeing online, which can make it trickier for brands actively using social media to connect with their audiences.
8 Leadership Lessons From ESPN's Documentary, "The Last Dance"
There are several elements that are part of the formula for success, but most importantly, no one gets there alone. Success requires failure, assistance, and empowering your teammates. The lessons learned from "The Last Dance" are applicable to any business whether you're a digital agency, nonprofit, or an enterprise.
How Leading Global Companies Are Using Sustainability as a Market Differentiator
Millennials and Gen Zers have changed the way people shop, but more importantly, changed the way businesses are marketing their products. Sustainability has become one of the top differentiators in the products that these consumers are paying attention to. Ultimately, organizations with some sort of environmental stance have a better chance of creating brand loyalty.
Five Content Strategy Trends for the Second Half of 2020
When it hits the fan, people scramble, but there's always someone who comes up with a genius solution to make things better. We've seen this from breweries converting beer into hand sanitizer and restaurants providing meals for frontline workers. What does that have to do with content marketing? A lot. As things change around the world, your content will shift along with it whether or not you plan on it. These are the trends we are seeing this year so far. Now's the time to think about the second half of the year.
Everybody Writes: Your Go-To Guide to Creating Ridiculously Good Content
As more people are creating personal brands online, everyone has suddenly become a writer. Writing can make us seem like many things like funny, romantic, genuine, or the flipside of all of that. But writing is a necessity and people are using their voices now more than ever to get their messages across. In this book, Ann Handly talks about the process and strategy of content creation and how to get results.