Welcome to the New Target weekly roundup of industry headlines where we share with you all the latest news that has piqued our interest. This week, we have some interesting news you don't want to miss out on around Kanye's new website and the Facebook boycott. You also know we like to sprinkle a little bit of inspiration and motivation, so this week's book is about professional growth and how to achieve that with range.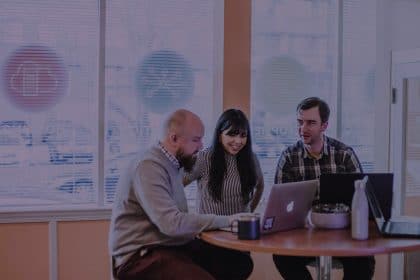 A First Look at Kanye West's Yeezy Supply Website
Kanye's new Yeezy Supply website is unlike any other ecommerce website you've seen so far. What's even more interesting is the way the website was designed. Elements that are considered "not good taste" were used as the basis of the website. Inspired by medical supply websites and anime movies, this website is definitely out of this world. We're very curious to see what the user experience is like once it goes live.
July Boycott: Marketing without Facebook Ads
Is your company taking part in the Facebook Ads boycott? If so, that means you have some extra ad dollars just hanging around waiting to be allocated. This article will share other ways you could divert your funds from Facebook. This is also a good time to evaluate whether Facebook is a key advertising platform for your company by analyzing the impact of paid ads without Facebook ads running.
Google Explains How YouTube Search Works
Apparently there's enough confusion around the YouTube algorithm that there is an actual website dedicated to "How YouTube Works." How Google ranks websites is different than how YouTube ranks content. Part of website rankings are technical vs. YouTube, which focuses more on quality of content and relevance. Regardless, video isn't going anywhere so it's important to understand how YouTube works.
How to Craft an Elevator Pitch That Gives People Chills in Under 20 Seconds
While agencies are still pitching virtually, that doesn't mean that we will never set foot in another elevator for an in-person pitch. So while we're still working from home, what better time to practice your 30-second elevator pitch? Get some useful tips and be ready for your time to shine in the boardroom.
Range: Why Generalists Triumph in a Specialized World
Everyone wants to grow in their specialties and become "experts," but are they actually striving toward a narrow skillset? For marketers in particular, it's very rare to consistently be hammering away at the same problem. In order to grow, we must experience different problems and find the solutions. This way, we are still able to grow, but aren't limited to one area. It's important to find a good balance and having a decent amount of range is what makes us all unicorns.