Welcome to the New Target weekly roundup of industry headlines where we share with you all the latest news that has piqued our interest. As online trends have shifted and people are getting burned-out from working long hours, we want to share some content around improving creativity, what people are searching for online, and how to strategically push your content to reach more people.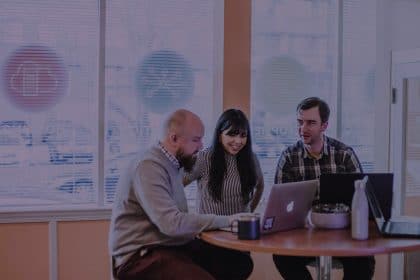 How to clear your mind and cultivate creativity
Many people believe that artists are the creative people in the world, but everyone has the capability to be creative. Working at a digital agency that is known for innovation can help employees tap into their creativity, but it can be difficult at times to come up with a big idea. Truth of the matter is, creativity comes easier when we don't think about it so hard. When you're passionate about something and let the creative process flow, you can achieve great things.
Here's why digital agencies must push clients toward accessibility
ADA compliance has been gaining more attention recently as more businesses and organizations have been looking to follow ADA compliance and website accessibility for people with disabilities. By ensuring websites are ADA compliant, it allows people with disabilities to have equal access and helps your clients avoid any potential lawsuits. Being proactive in this case is a win-win.
Why do people visit websites today?
Knowing why people visit websites helps content creators identify the type of content that is popular and more likely to be consumed online. It also helps SEOs with keyword research and making sure content is optimized for intent. As situations shift, people's search habits shift along with them. So in today's current state, find out the top reasons why people visit websites.
"The definition of local changes": As America staggers re-openings, location-targeting becomes a top advertiser priority
Location targeting has been a bit tricky in the last few months as people have been working from home and are no longer commuting to work. But, as businesses start to open back up, location targeting has been a top priority for advertisers as they try to drive more traffic to physical locations. This, in turn, will put more of an emphasis on local campaigns with localized messaging.
Contagious: Why Things Catch On
Ever wonder how things go viral? We can tell you that it's definitely not advertising. People generally don't like ads and don't pay attention to them much. So what is it that makes stories, videos, and other content go viral? In this book, Jonah Berger talks through the six principles of how things become contagious. Essentially, it's a step-by-step process on how to effectively share your content.