Welcome to the New Target weekly roundup of industry headlines where we share with you all the latest news that has piqued our interest. This week, we dive a little bit into psychology and innovation to drive new ideas. We'll be starting off with a book that helps us understand what really goes on in a consumer's mind and the intellectual battles that go on in the human brain on a daily basis.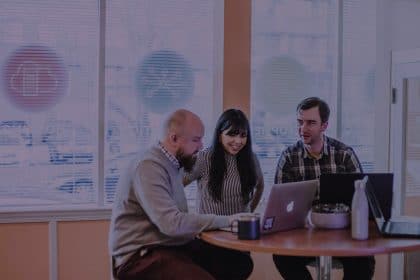 Misbehaving: The Making of Behavioral Economics
Marketers' jobs are to understand how consumers think and come up with a way to effectively sell products or services to those consumers. What better book to read than this page turner by Richard H. Thaler? "Misbehaving" dives into the irrational behaviors of humans and how we don't always make rational decisions. In a way, it's a cheat sheet into the consumer's mind.
Reimagining the Boundaries of Our Marketing Experience
There are rules for EVERYTHING, but let's imagine a world where we have the freedom to go beyond boundaries. What would that look like? From a marketing perspective, it can lead to more creativity and sincerity. It would make room for inspiration and encourage everyone to innovate. Dive into the article that asks the question, "What if?"
How to Use Search Trend Data to Drive Cross-Over Content Ideation
Twenty-twenty was supposed to be the year of content, but as the state of things has changed, content might have shifted in priority as well. But, that doesn't mean you shouldn't create content. In fact, you should keep developing new content to release and focus on repositioning your strategy, search for market trends, and find the gaps. With cross-over content ideation, you can take your current content ideas and pivot them to a more current situation or topic.
Facebook and Instagram Will Let Users "Turn Off" All Political Ads for the 2020 Election
Over the next few weeks, Facebook will be rolling out new options for users to turn off political ads. The company is focusing on registering voters and decided not to remove political content since users should be aware of relevant news if they are planning on voting in November. The goal is to register four million users through Facebook, Instagram, and Messenger.
Bootstrap 5's first alpha is here with a new look and feel! The dev community is very excited about this release, but there is still a lot more work to be done. Bootstrap 5 officially drops jQuery and support for Internet Explorer. With new features like a utilities API, updated forms, and more robust color palettes and icons, this is a great start and the beginning of more releases to come.