Welcome to the New Target weekly roundup of industry headlines where we share with you all the latest news that has piqued our interest. Whether you're interested in development, design, marketing, or strategy, this week's roundup has it all! Who knows, you may even come out of this with a new tip or two to help you with your business.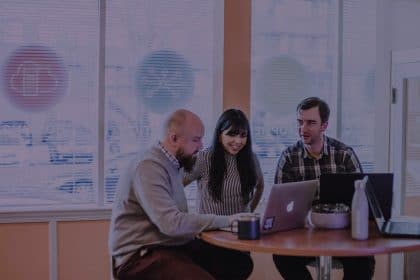 Extending Drupal 7's End-of-Life
COVID-19 has delayed a lot of things in our lives including Drupal 7's end-of-life. While originally scheduled for November 2021, Drupal has decided to extend the end-of- life to November 2022. This will give website owners a bit more time to prepare and recover budgets. This public service announcement will inform you on what exactly this means for your Drupal website.
How to Improve Efficiency between SEO and IT Teams
In the agency life, it's important for different departments to collaborate to ensure projects are delivered successfully. But, there are times when departments can get siloed and things may get lost in translation. When it comes to SEO, many times it may not seem as important as development work, but it is just as important and you must make sure your recommendations get implemented quickly. So how can you get SEO and IT teams to work more closely together?
Why We Need a New Grand Compromise in Content Management Systems
Headless CMS platforms are all the rage in the development world, but it may not be the best solution for other focuses like SEO, where a more traditional CMS platform may work better for search engine optimization and content workflows. What may work for one may not be ideal for the other, so how do your teams compromise on a solution that will work for everyone?
Examples of Creative Contact and Web Form Designs
Online forms may not seem like something to sweat over when designing a website, but they can make or break your leads based on various elements that this article dives into. Whether it's form fields, design, colors, layout, or reducing spam submissions, forms should be taken seriously as they are the primary source of online leads.
They Ask, You Answer: A Revolutionary Approach to Inbound Sales, Content Marketing, and Today's Digital Consumer, Revised & Updated
In today's digital world, no one wants to be sold to. So how are you supposed to sell your products or services? This book is about answering your customers' questions in order to get results and how the traditional sales funnel has shifted. This read will provide you with tips on how to transform your marketing strategy based on new technology, trends, and the continuous evolution of digital consumers.