Welcome to the New Target weekly roundup of industry headlines where we share with you all the latest news that has piqued our interest. As we dive into summer, it's a great time to think about your overall strategy for the second half of the year. Whether you are redesigning your website, moving platforms, or starting a new campaign, this week's roundup includes some tips on how to craft an effective strategy that sticks.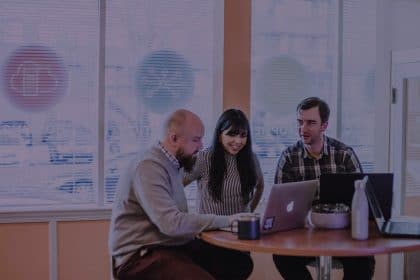 Made to Stick: Why Some Ideas Die and Others Stick
Delivering your brand message through ads, email, or any other form of communication is standard practice, but the struggle for all is getting that message to actually stick. Why do some great ideas fail and others succeed? It all comes down to ideas that are clear, memorable, and effective in making the user see things from your perspective. This book will show you how to create a sticky idea and a message that will resonate with people.
The 5 Biggest Mistakes Designers Make with Their Websites
When it comes to websites, this statement always rings true, "You get what you pay for." It's also important to know what you want to highlight on your website. Designers may have their own suggestions but sometimes they may not be the right approach for your business. Listen to their suggestions and always make sure to keep your audience in mind. After all, you do know them best.
MultiBrief: Smart Bidding Can Be Your New Digital Marketing Weapon for Recovering Brand Profits
Many businesses have been impacted by the worldwide virus and business owners are definitely feeling it. So what should you do when you're ready to start boosting your ad spend once again? That's where smart bidding could be of great use. With smart bidding, you can set your campaign settings around your specific goals and let the platform optimize your ads and bidding for you. This is a great strategy to set a new baseline for your paid leads.
Google Chrome Privacy Lawsuit: Could You Get A $5,000 Payout?
What would you do for all the data? The largest search engine, Google, is facing a lawsuit for tracking and invading people's privacy online. If you're among those affected by this, you may be able to receive a nice little chunk of change, but it's still very early in the case so still more to come.
Why You Don't Need to Be an Expert in Everything to Be an Effective Strategist
What is a strategy? According to Google, a strategy is "a plan of action or policy designed to achieve a major or overall aim." So why is it so tricky to come up with a strategy that actually yields results? It's up to strategists and their teams to think holistically and use questions to guide the strategy. Tactics can help you win the battle, but strategy is how you win the war.