Welcome to the New Target weekly roundup of industry headlines where we share with you all the latest news that has piqued our interest. This week our roundup features articles and books solely around improving page speeds and content marketing. With the core web vitals becoming ranking factors in May, we want to make sure you're set up for success sooner rather than later. And, as we all know, content is king, and there is always an opportunity to improve your content writing skills to help grow your business. Plus, we get some marketing tips from the marketing genius himself, Ryan Reynolds, who now owns his own agency. Everyone is a marketer today, so stay in-the-know and continue learning.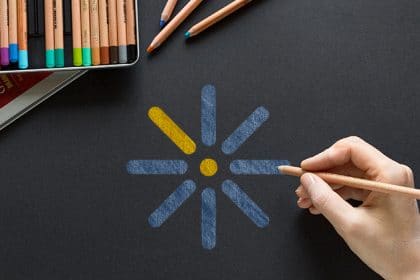 HOW RYAN REYNOLDS' MARKETING AGENCY KEEPS MAKING VIRAL HITS
Sometimes advertisements miss the mark, but it doesn't seem like Ryan Reynolds ever misses. With out-of-the-box ideas for his brands like Aviation Gin and Mint Mobile, he is now considered the marketing master of the year. So much so that he now owns his own marketing agency. This interview gives you an inside look into his creative process, what makes a good advertisement, and how to connect with your audience. Obviously he's doing something right, so it may not be a bad idea to take a page out of his playbook.
WORDPRESS GUTENBERG 10.1 BOOSTS CORE WEB VITALS
WordPress Gutenberg 10.1 is here! With the new core web vitals ranking factors coming into play in May, WordPress made some updates that would help speed up WordPress websites. In the past, Gutenberg website loaded the stylesheets for every block on every single page of the website, which meant it had to load huge files, which in turn affects page speeds. This is a good first step toward improving WordPress websites with core web vitals in mind, while making sure that WordPress is still a contender when it comes to choosing a content management system.
CONTENT-VISIBILITY: THE NEW CSS PROPERTY THAT BOOSTS YOUR RENDERING PERFORMANCE
Since we're on the topic of page speed performance and core web vitals, here's something else that can help improve your page load performance. Content-visibility is a CSS property that enables the user agent to skip an element's rendering work until it's actually needed, thus making the initial load much faster. See how content-visibility works and some use-case examples.
WHAT IS COMMUNITY-LED GROWTH?
Is the missing piece of your puzzle community? Companies and startups are making it a point to prioritize their communities. Community has always been a part of certain companies, but the difference between the ones prioritizing it is that communities are becoming the main aspect of the brand. We'll always refer back to Glossier because they are a prime example of what putting your community first looks like. There's a difference between talking about community and actually putting them first and having constant interactions with them. People like to feel as though they are a part of something bigger and having a sense of community does just that. So we can definitely expect to see more companies taking this approach and making community a central part of their marketing efforts.
CONTENT INC.: HOW ENTREPRENEURS USE CONTENT TO BUILD MASSIVE AUDIENCES AND CREATE RADICALLY SUCCESSFUL BUSINESSES
If you haven't noticed, we're fans of Joe Pulizzi, so it's no surprise we feature another one of his content books. We've read his other book titled, Epic Content Marketing, which is the book written before this one. And in this book, he essentially flips the formula he talks about in his prior book. Interesting? We think so! This book teaches you to create your content, build an audience around that content, and then hit them with your product. Essentially, it's still about creating valuable content, just with a slightly modified approach. Either way, it's a great book if you're looking to take your content marketing to the next level.