Welcome to the New Target weekly roundup of industry headlines! From sports to web design and marketing, something that all of these things have in common is a leadership aspect. In this weekly roundup of headlines, we're starting off with the story of Nike and what the path to business success actually looks like. And, we've got some great articles on leadership to read over the weekend to inspire and get you motivated for the upcoming work week.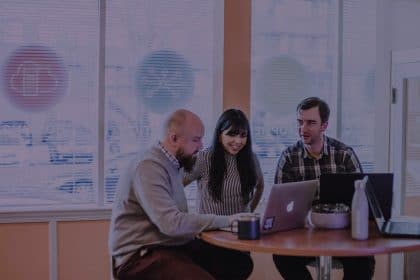 Shoe Dog: A Memoir by the Creator of Nike
Starting a business is a big step, and it's definitely not easy, but like Kobe said, "It's not about the destination, it's about the journey." Get lost in the story of Nike and the roller coaster ride from underdog to the company's evolution to being one of the most profitable businesses in the world.
Designing for Conversions: 7 UX Best Practices for Ecommerce in 2020
With online shopping expected to continue growing, are you missing out on potential sales due to the design of your ecommerce store? Sometimes you need to do a little online shopping yourself to see what works and what doesn't. Dive into what makes a good ecommerce designer and pick up some tips on designing for conversions and online sales.
Why Digital Confidence Starts Within
What is digital confidence? It's really about providing a great customer experience and building trust between the consumer and the brand. If customers know you'll always deliver a great experience, they'll in turn get the confidence they need in order to support your business whether it's through a purchase, feedback, or any other supportive action.
The Role Model Mindset: Being a Great Entrepreneur Is About Showing Others What's Possible
What makes a great entrepreneur? Many aspire to be like them because there's a perception that they create businesses and make a ton of money. While this may be true, it's not the determining factor of a great entrepreneur. What it comes down to is how they inspire others and lead by example.
Leadership Lessons to Come Out of Coronavirus Crisis
As a brand, a great way to create awareness and separate your brand from the competition is by causing disruption, but lately the pandemic has caused enough disruption to throw some companies off their game. But, there are lessons that can be learned from this pandemic as companies navigate their "new normal."