Blog preamble text hWelcome to the New Target weekly roundup of industry headlines! The internet is definitely more popular than ever and as people get more creative online, it inspires us to share some of those stories and research with all of you! We have an interesting mix of topics this week from research to business and ecommerce strategy.ere.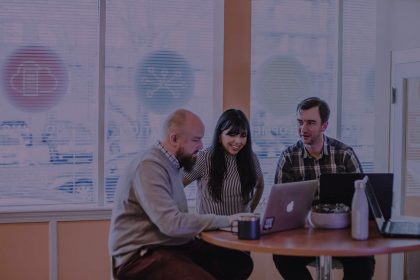 5 Simple Habits to Improve UX Research
A good UX design starts with user research. Yes, you can still create an amazing website design without knowing who the audience is, but you definitely need to know how they use and navigate through your website in order to provide them with the best experience possible.
10 Ways to Monetize Your Content
As people are stuck at home, more of them are creating online content, whether it's a video of a new song they just learned on the guitar or a new post they wrote for their personal blog. Sometimes, these smaller personal passions can turn into something bigger and eventually you may want to find a way to monetize that content and turn your passion into profit.
Should advertisers be looking to Amazon during the pandemic?
We've all been buying things we don't really need, but even more so, we've been "window shopping" on Amazon. With Amazon being a top player in ecommerce and advertising, should ecommerce businesses jump on the Amazon advertising platform? Depending on what products you sell and whether there is a lot of competition on Amazon for those products already, there may be an opportunity to get some additional sales.
Visa sees massive digital acceleration with millions trying ecommerce for the first time
Online transactions continue to rise, and people in Latin America are starting to "buy in" to online shopping as well. Now there's even more reason to improve the online shopping experience to make it easy for even non-technical consumers to make a purchase. With people relying on the internet to get the things they need, we can expect to see improved optimizations in ecommerce design and functionalities.
The Hard Thing about Hard Things: Building a Business When There Are No Easy Answers
A common dream many people have is starting their own business, but what they don't think about is all the hard work and obstacles they will inevitably run into. Ben Horowitz takes readers through the war stories he has gone through during his business ventures. If you're looking for some additional entrepreneurial insights that they don't teach you in business school, then this is the book for you.
With offices in Washington, D.C. and Los Angeles, CA, New Target provides digital strategy, web design, web development, data integration, application hosting, and online marketing for prominent national associations, corporations, and government agencies.