Welcome to the New Target weekly roundup of industry headlines. We'll be covering a variety of topics including virtual pitching, content marketing, and team culture. In our May 2 edition of weekly headlines, we're starting off with a book about the psychology of persuasion to get your juices flowing.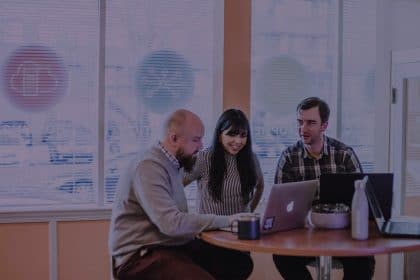 Influence: The Psychology of Persuasion, Revised Edition: Robert B. Cialdini
Learn the art of persuasion with Cialdini's six universal principles and find out what actually motivates people to say "yes." Made for both the consumer and business-minded people, The Psychology of Persuasion can help you protect yourself from the persuader or learn how to be more persuasive.
Greg "Sparrow" Graham: Pitching in the New World of Zoom
Pitches are now going virtual more than ever. It's definitely a different approach to your typical in-person meetings, but there are some advantages to a virtual pitch that you wouldn't necessarily get from an in-person pitch. This doesn't mean virtual pitching is easy; you have to think about more than just your personal presentation, but you can still accomplish a successful pitch with a bit of practice.
Ultimate Guide to Content Marketing during the COVID Crisis
Content marketing is always important, but it's also important to know when you need to shift your strategy. Everyone is talking about COVID-19, but you also don't want to sail your boat in a sea of sameness. Re-evaluate and figure out what approach is best for your business' tone and branding. A lot of businesses are ramping down, which may be a great time to strategize and ramp up your efforts.
9 Commandments of Building a Strong Remote Team Culture
Part of what helps keep and maintain employee morale up during remote working is promoting a positive and collaborative company culture. Communication is key, but also making time for employees to stay connected through social hours can help people stay a bit more sane during lockdown, especially those that live alone. How is your company keeping their company culture upbeat?
Facebook Expands Test for In-Stream Ads on Live
Facebook ads are testing in-stream ads to show up during Instagram Live to see if they are effective before fully rolling them out. Facebook started testing this with gaming developers and is now rolling out to entertainment, news, and sports partner verticals.
New Target is here for you! If your organization needs help with moving to digital platforms, creating content, or with digital marketing strategy and implementation, contact us!