Welcome to the New Target weekly roundup of industry headlines! It seems like we've been locked inside our houses for half a year already and we're not there…YET! As we learn more about what's going on, one thing is for sure: Things are not going back to how there were for a while. But that doesn't mean things won't get better. Just like the internet, things change every day, so it's up to us to adjust. This week, we dive into consumer trends and shifting strategies.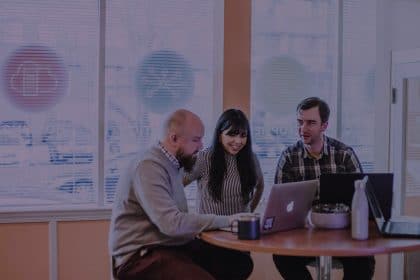 The Big Change That's Coming to Drupal, and Why You Should Act Now
Drupal 9 will be launching on June 3, so what does that mean for websites that are on Drupal 7 and 8? If you're not already aware, Drupal 7 and 8 will reach their end of life in November of 2021, which means those versions will no longer be getting updates or fixes from the Drupal community. So, everyone on Drupal 7 and 8 will eventually need to move to Drupal 9 ultimately by next November. It may seem like you have plenty of time, but the switch to Drupal 9 is a significant one, so planning is key.
Google Lists 5 Key Trends Shaping Consumer Behavior Amid COVID-19
The internet will never wait for you to catch up with the latest trends, so it's up to you to do the research and stay up to date. Google just released a new report highlighting trends that have affected user behavior online to help marketers pivot their strategies during the COVID-19 pandemic.
How to Stop Wasting Money on Content Marketing
Creating content takes time and effort and it's become a lot harder to generate results from it. Grabbing people's attention isn't easy, and everyone is trying to do the same thing by educating their customers through content. But, this doesn't mean content marketing doesn't work anymore. It just means you may have to do some extra research and really dig down into search intent, distribution strategy, and come up with out-of-the-box topics that can't be ignored.
How to Do SEO for Niche Markets
SEO isn't particularly easy and it takes a lot of research, especially if your business is very niche. The trickiest part about niche markets is that they tend to be very small and there may not be a lot of search volume around related keywords, which could actually be a good or bad thing. But it all comes down to digging into industry trends, stats, and customer needs and creating a strategy that is going to get your business in front of the right eyeballs.
The Culture Code: The Secrets of Highly Successful Groups
Ever wonder what the secret sauce is to a successful organization? Well, part of it has to do with office culture, and Daniel Coyle dives into what it is that gets diverse groups to work collaboratively and on the same page. From Zappos to the Navy Seals, this book has some great examples and can really inspire you to evaluate your own company culture for the better.