Welcome to the New Target weekly roundup of industry headlines where we share with you all the latest news that has piqued our interest. With lots of businesses currently focusing on improving their websites, we'll dive into a little bit of SEO, new and deprecating technology, and some advice for all leaders looking to take the next step in their development.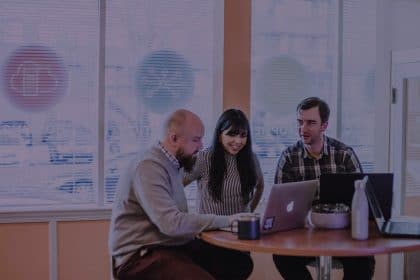 SEO can be very complex, but understanding how search engines actually rank your pages will help you understand the ranking elements that Google prioritizes and what you need to do to optimize your web pages.
Blogging for Shopify: A Unique SEO Approach
Google uses search intent to provide the best results to people searching online. But what happens when your ecommerce site is transactional? It can be tricky to rank for keywords that are intended to be transactional, so you may need to create some blog content to supplement those searches.
What's New in PHP 8 (Features, Improvements, and the JIT Compiler)
With PHP 8 being released in December of this year, we're expecting some exciting new improvements and features. One of the most anticipated features is the Just-in-Time compiler (JIT) with its name identifying its ability to compile code on the fly or "just in time." Learn about what to expect and the language improvements that are rolling out.
OpenSSH to Deprecate SHA-1 Logins Due to Security Risk
The SHA-1 hashing algorithm will be deprecated this year due to high security risks, which means that it will no longer be used for digitally signing encryption keys that prevent data passing between computers by SSH. This change is occurring because threat actors can now create an SSH authentication key to get undetected access to servers for under $50K. Currently, there are plans in place to allow those relying on OpenSSH to make their migration to a better authentication algorithm easier.
Building a StoryBrand: Clarify Your Message So Customers Will Listen
Selling your brand is a key element in gaining new business, but sometimes people struggle to convey their brand story effectively to potential customers. In this book, Donald Miller walks readers through his proven StoryBrand process to help business leaders transform the way they talk about their brand and the value they can bring to the table.