Welcome to the New Target weekly roundup of industry headlines where we share with you all the latest news that has piqued our interest. For this week's headlines, we focus a bit more around website design and speed, as well as innovation, client nurturing, and digital transformation. As we approach the tail end of the year, it's a good time to evaluate internal processes and identify what can be improved for a great start to 2021.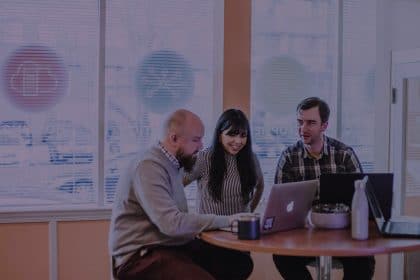 THE BRAND DESIGN SYSTEM: WHAT IS IT, WHY DO YOU NEED ONE, AND HOW DOES IT WORK?
Rebranding or building a new website? If so, it's important to set business goals and identify an organizational structure that will make the entire website experience cohesive. By creating a brand design system, it can provide your business with many benefits, including increasing overall margins. A brand design system is more than just creating mockups, color palettes, and fonts; it's a strategic process that can also close UI gaps to create a better website experience.
THE MYTH OF INNOVATION: THE REAL REASON YOUR COMPANY NEEDS TO DIGITIZE
The term "innovation" means coming up with a new method, idea, or product, but it's often mistaken for something that came out of the blue, which is not usually the case at all. When things are created, they don't automatically work the way you expect them to right out of the gate. Innovation is a process with incremental improvements. With more businesses going digital, it's important for them to understand that digital transformation isn't just about reaching the customer where they are. It's about gaining the tools and the data you need to scale and grow your business.
28 DAYS LATER: HOW TO NURTURE CLIENT RELATIONSHIPS IN A VIRTUAL WORLD
Twenty-twenty has meant less face-to-face human connection and it has impacted businesses and agency relationships, but that doesn't mean we should give into it. With the right communication techniques, there are still ways we can nurture client and customer relationships digitally and build new relationships as well.
THE IMPORTANCE OF PAGE SPEED OPTIMIZATION
This week, we've had conversations around page speed and ensuring websites are tested before and after launch. You could have the coolest website in the world, but if it doesn't perform well in terms of speed, you're going to end up losing customers and potential sales. Sometimes, the fundamentals can make or break a website and as we head into 2021, website speed will carry more weight in terms of ranking factors.
This book is a great read for any aspiring designer wondering what design life is like. It's a page turner full of anecdotes and stories that show you the life of an American graphic designer known for his visual contributions to the New York Times and how his passion for design evolved through the years. Many design books give you tips or advice, but this one takes you on a journey of what it's like to be a graphic designer.