Welcome to the New Target weekly roundup of industry headlines where we share with you all the latest news that has piqued our interest. We are a month and a half away from 2021! This week's articles will equip you with the information and tools you need to make sure 2021 is your year. From content recommendations to how to stay on top of your competition and prepare your site for the new year. We go through it all to make 2021 a better year for everyone.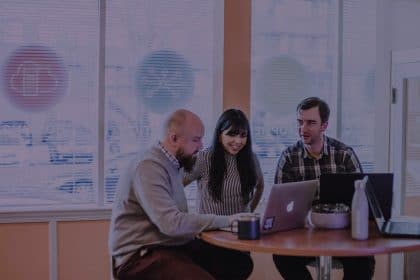 HOW THE UNIVERSAL SERPS ARE CHANGING & HOW TO STAY ON TOP
We all know search engine rankings and trends are always changing, but 2020 really accelerated those changes especially in certain industries. That's why it's important to continue monitoring SERP changes along with keyword intent and how users are searching for products and services today. As technologies evolve, we may see some changes in 2021 to accommodate for voice search and other types of enhanced listings and features. Twenty twenty-one will definitely be the year where more companies will pay extra attention to SEO.
WHY COLLABORATION IS THE FUTURE OF CONTENT
When we think about collaboration in content, we think about guest blogging or partnering with another company to create something together, but in this case, we're talking about collaborating with users through interactive content. Blog content is great and can be very educational, but with everyone's attention span dwindling, making your content interactive can increase engagement and help users flow through your funnel.
ANALYZING COMPETITION WITH SE RANKING TOOLS
Something that many businesses struggle with is identifying their top and direct competitors and figuring out a strategy to outrank them in search engines. By understanding your competitors and their weaknesses, you can make better decisions on what you need to do to outrank them. There are plenty of competitor tools out there that can help you get insights into their traffic, advertising, and more but it looks like there is a new tool in town. Check out SE Rankings to easily keep an eye on the competition.
7 ECOMMERCE STATS FOR YOUR 2021 STRATEGY
During the holiday season, ecommerce businesses are in overdrive, which means websites should be optimized to handle an influx of traffic. But this year, the holidays seemed to creep up on everyone. That's why it's important to stay on top of changing trends, new technology, and ways to personalize the shopping experience. Here are some stats from this year to help you plan your strategy for next year.