Welcome to the New Target weekly roundup of industry headlines where we share with you all the latest news that has piqued our interest. From murder hornets, to a full year of a global pandemic, we have about a month left until we can start fresh. Or at least that's what we think. But, in any case, we have to keep moving and keep adjusting our strategy. This week, we dive into some of the trends we can expect to see next year like more personalization, optimizing content, and streamlining the user experience. We also have a podcast recommendation for everyone who will be on the road, in the gym, or just feel like changing up your playlist.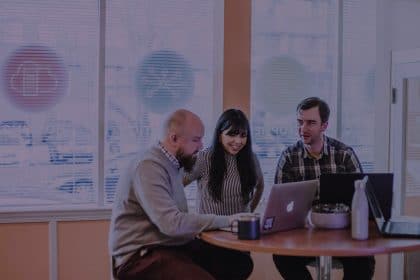 WHERE SHOULD YOU FOCUS YOUR MARKETING PERSONALIZATION EFFORTS?
It seems like people were talking about personalization for a while and were a bit slow to start implementing features. And, it also seems a bit early to give up on it. Instead of throwing in the towel, companies should be re-evaluating what's working for them and what isn't. The same is true for anything you put time and effort into. The more you work on it, the better you'll get at it. But it comes down to the first-party data you're actively collecting on your website.
HOW TO MAKE YOUR AD COPY MORE IMPACTFUL
Everyone knows the ad auctions can get competitive and flooded with tons of paid search ads when you're in a tight market. Even when your ad is at the very top of Google's results, it can still be very hard to get the attention of the user as their automatic response is usually to scroll down the page. That's why it's important to make sure your ad copy stands out in order to capture the searcher's attention especially when you're paying for that top spot. With these ad copy tips, you can gain better click-through rates, increase ROI, and capture more conversions.
THE DARK SIDE OF CUSTOMER EXPERIENCE
Yes, we know. We can't seem to stop talking about user experiences, but with good reason. The customer's online experience is the main determining factor of how well your website is doing. We want all our users to have a seamless experience that makes it easy for them to find information. But, sometimes the user experience can have a dark side. Anything that is slightly deceiving users into opting into services or even things like free trials that require credit cards aren't exactly the best experience.
IS YOUR TRANSFORMATION STRATEGY REALLY A STRATEGY?
We've all said it before: Digital is always changing, which means we have to be even more flexible than ever. A business strategy needs to be well defined and communicated effectively. But, realistically, in today's world, most employees don't actually know or understand their company's strategy. When things are unclear, it's likely that your strategy won't have the legs it needs to hold up. Making sure you're going through the process of defining a clear strategy is the first step toward digital transformation or any other transformation your company is looking to make.
THIS OLD MARKETING WITH PULIZZI & ROSE
If you've been reading our weekly roundups, then you may remember one of our book recommendations was Epic Content Marketing by Joe Pulizzi. Well, this week, we are bringing you a podcast called, "This Old Marketing," hosted by Joe Pulizzi and Robert Rose. It continues the conversation of epic content marketing and the latest content marketing news including examples of successful campaigns along with some rants and raves from the hosts. Their newest episode covers Beyonce, The New York Times, and Morning Brew. With relevant and entertaining topics, this podcast takes content marketing and really paints a picture of what's currently working for companies of all kinds.