Welcome to the New Target weekly roundup of industry headlines where we share with you all the latest news that has piqued our interest. This week, we talk a bit more about what to expect next year from a website experience point of view as well as an optimization point of view. Understanding these expectations will help you provide better experiences to customers and create more targeted strategies that work for your business.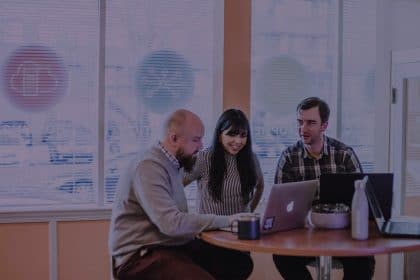 EMAIL DESIGN: HOW TO CREATE A NEWSLETTER
Believe it or not, email design does matter and can affect user engagement. As the holiday season creeps up, emails will be flying into your inbox frequently. But not all of them will grasp the attention of the reader. Email remains a staple within marketing, so we found a guide to walk you through the process of an effective email design, from colors to copy and CTAs.
WHAT IS API TESTING AND HOW DO YOU IMPLEMENT IT?
When integrating new tools or developing a new product, it's important for development teams to run API tests to help deliver high quality services in terms of performance, quality, and agility. Testing early on in the development cycle is key to saving time and finding potential roadblocks earlier rather than right before launch. This resource goes over all the benefits, best practices, and tips for API testing.
YOUR OLD PAID SEARCH STRATEGIES ARE BECOMING EXTINCT: TRY THESE INSTEAD
Just as everything else, PPC strategies shift as new features roll out and bid strategies are updated. As competition increases this year with more businesses focusing on digital marketing, you may need to raise bids, switch up your keywords, try a day parting schedule, or switch your bidding strategy. Either way, what may have worked well for you five years ago may not be the best approach to today's Google Ads.
4 TRENDS THAT WILL SHAPE THE NEXT FEW YEARS OF ECOMMERCE
We all know everything has been going digital, but as companies and other daily routines go virtual, something that we all miss out on is the human connection. As ecommerce evolves, there are some trends that will continue being optimized as a way to provide more personalized experiences, efficiency, and the ability for customers to shop without friction.
THE ALIGNMENT PROBLEM: MACHINE LEARNING AND HUMAN VALUES
With new AI technologies emerging over the last decade, it's important for AI machines to make decisions that are reliable and fair before we are hands-off completely and AI starts making all the decisions. The models that artificial intelligence are trained on still need improving and shortcomings need to be fixed in order for humans to be able to trust the decisions of AI. But, is it possible to get to that point? This book talks about the development of AI over the years and what could be done to avoid potential life-altering mistakes.