Welcome to the New Target weekly roundup of industry headlines where we share with you all the latest news that has piqued our interest. This week, we're sprinkling in a bit of disruption to the mix with some articles that question the common perceptions of marketing, influencers, and more. We hope these spark a bit of inspiration or even just a different way of thinking. Take a step back, take it all in, and evaluate. Cheers!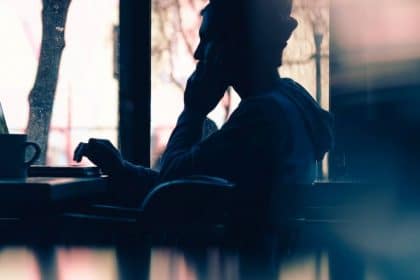 Six Web Design Trends Creatives Need to Prepare For in 2022
We all know design trends constantly change, and they are inspired by everyday life. For example, the nail designs women have been getting most recently are more colorful and include swirls, accents, 3D designs, and color blocking. Ironically enough, a few of those same trends are included in this article for 2022 web design trends. Aside from the visuals, design trends are a lot more focused on usability for the user as well and incorporating interactive elements like horizontal scroll for example. Jump into these fun, cool trends for next year and get inspired.
How Marketing Actually Works (And Why It's Essential for Driving Change)
When people think of marketing, a lot of times they think of selling and the ads they are bombarded with every day. Well, that's a problem created by companies that put money in front of their customers and that's not what marketing is about. Essentially, marketing should be focused on the customer and how to make their lives easier or how your product can offer them a solution to a problem. This article breaks it all down for you and goes through the good, the bad, and the ugly side of marketing and how to create to inspire change.
Why Google Replaces Title Tags & How to Create Better Ones
If you haven't heard, Google has updated the way title tags are generated, and there's been a lot of chatter online around it. Title tags are now being generated based on a few factors, like machine learning and natural language processing. Going forward, you'll want to try and control your title tags as much as possible and that includes not overstuffing with keywords, making the title as relevant as possible without making it too long, and learning how to write for semantic search.
Are Average Joes Disrupting the Influencer Economy?
Remember when influencers had a picture-perfect life and typically looked like trust fund kids? Well, the times of social media influencers have definitely shifted since then, and today we are seeing a lot more "average Joe's" out there influencing their own followers. Turns out anyone can be an influencer in their own way. User generated content is a lot more valuable, and these everyday people may be disrupting the influencer economy, but in reality, we all need a little bit of realism on social media, even if it's not all "real."
The Pumpkin Plan: A Simple Strategy to Grow a Remarkable Business in Any Field
It's officially fall and what better book to kick off the fall season than The Pumpkin Plan by Mike Michalowicz. This book tells the story of how many people start businesses but fail to scale and grow them after the first few years and end up moving onto the next project. The pumpkin plan is a formula used to harvest pumpkins, and Mike decided to use that same formula on his business. The results were transformational and now he wants to share that same formula with you. Are you in?