Welcome to the New Target weekly roundup of industry headlines where we share with you all the latest news that has piqued our interest. This week, we're not letting fear hold us back! Tap into your best self and shoot for the stars with this week's motivational book by Grant Cardone. We also have some updates on Google, SEO and a fun read about packaging trends. Enjoy!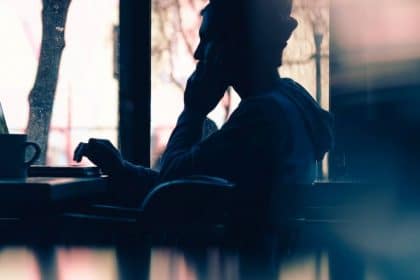 Google Modernizes US Mobile Search Results with Continuous Scrolling
Well, here we are…again. Google once again is making updates to the SERPs. This time it's an infinite scroll on mobile. Google stated that users who are looking for answers will typically scroll through four pages of results, which is a reason why they are going this way. They think it will help people who are looking for more detailed or specific answers without the need to click to the next page. As a marketer, all I can help but think is, how will this affect search ads? Read all about it here.
What Is the Best Word Count for SEO?
As a digital agency, we get asked this question every now and then when working with marketing clients who are building out new content. The truth of the matter is, there is no best word count for SEO. Word count is not a ranking factor, but it does indirectly affect other factors that are used for ranking. When it comes down to it, the main thing Google wants to see is that you're providing valuable content, providing a fairly quick answer, and providing a good overall experience for the users. So word count may not count as a ranking factor, but it does play into other areas and can help with rankings.
Marketing Lessons Learned from the Facebook Outage
As I'm sure you all know, everyone was freaking out last week because they couldn't access Facebook and Instagram for about six hours. Imagine if that went on for days! Where would we be now? In any case, there is a lesson to be learned here for businesses and marketers running campaigns on these platforms. Don't put all your eggs in one basket. If all your efforts are on Facebook for example, and Facebook goes down, then you go down with it. At that point, there isn't much room to pivot, while other companies do have more room to adjust if they have other channels they're running campaigns on whether it's email, a different social platform, an ad network, etc. But there's more to be learned here. Read about it here.
The Packaging Trends That Satisfy Marketer Needs and Meet Changing Customer Expectations
Let's face it, the holidays are here! Which means, people are starting to shop for Christmas gifts if they haven't already. On top of that, since events and gatherings have been different the last two years, more people are making an effort to decorate and purchase items to make their gatherings extra special this year. But when it comes to shopping for gifts of decor, there's something that is always true; the packaging does work in capturing attention. Packaging can provide opportunities to connect with your audience other than showing them what's in your product. They can be interactive, sensory-based, or come with surprises. Either way, packaging matters. See for yourself and check out the latest packaging trends to meet customer expectations.
The 10X Rule: The Only Difference Between Success and Failure
Need some motivation? Well then this is the book to get into this weekend. Consider this book your step-by-step guide to get to the road of success. And not just regular success; phenomenal success! Many times people hold themselves back whether it's by fear, low confidence, or excuses. This book will help you think differently in a way that will help you move past those self sabotaging thoughts. Reach your goals and aim higher because you do have it in you, you just have to tap into your fullest potential and hopefully this book will help you get there.