Welcome to the New Target weekly roundup of industry headlines where we share with you all the latest news that has piqued our interest. This week, we're reading about all things marketing from user personas and advertising to analytics and SEO along with a book that captures it all! As we're all still online more than ever, digital marketing is top-of-mind of most business owners, so buckle up, grab your notepad, and gain insightful tips to help navigate your digital strategy.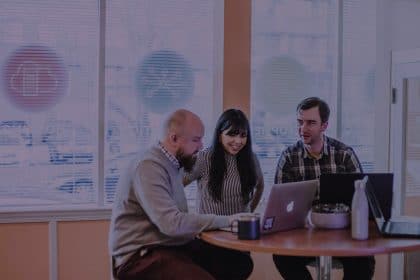 PATAGONIA ON WHY IT WON'T FUEL A "SUPERFICIAL DESIRE" FOR ITS PRODUCTS
Patagonia is a brand that sticks to its mission statement, even as it shifts to a more environmentally direct statement: "We're in business to save our home planet." They strive to really help make a difference through donations to environmental causes and staying true to their brand in their marketing efforts and through storytelling. The point is, companies will change at some point, whether it's to meet demands of the customer or because there's passion within the company itself to make a difference. Patagonia doesn't try to be something it's not and that's part of the reason people love the brand.
4 WAYS TO BRAINSTORM CONTENT IDEAS FROM OLD POSTS
Content creation should include a content calendar along with a well thought out publishing strategy. But after a while, it can be a little hard to come up with new topics. But this doesn't mean you've run out of ideas. Maybe you just need to home in on the topics themselves a bit more. Instead of trying to put everything into one piece, try highlighting more details and stemming related topics out of one main idea. Think of it as a spinoff topic, a sequel, a series. There is an opportunity to play off of one theme to create multiple pieces of content.
THE FIRST 30 DAYS WITH A NEW SEO CLIENT: HOW AGENCIES CAN BUILD TRUST
Starting work with a new client can be exciting and invigorating but at the same time, there's some pressure on the partnership. Everyone is ready to get started, but you're getting to see how each team works together and how issues that may come up get resolved. But there's a way to have a bit more control when you're onboarding your new client. By asking your questions up front and clarifying expectations, both parties can feel more at ease and know what to expect in terms of communication, how you work, deliverables, and reporting.
WHY WE'RE ENTERING THE GOLDEN AGE OF EMAIL
Email has been around since the late 1960s, but there really hasn't been any new innovation around it. We're still using IMAP and that's been around since the early 1980s. Because email is essentially a free service, everyone has one and there really hasn't been an incentive for anyone to provide something new and exciting. Even with newer communication channels like slack and telegram, email is still a central part of everyday life whether it's work related or personal. As this is realized, there have been some new email tools in the last couple of years. Does that mean we can expect to see more email functions coming in the near future? Maybe, but it seems like people are starting to take more notice in email again.
MARKETING SCHOOL PODCAST: HOME
This time, instead of a book, we're going to recommend a podcast for your listening pleasure. "Marketing School," a podcast from well-known marketing vets, Neil Patel and Eric Siu, provides listeners with bite-sized marketing tips which make it a perfect listen for lunch breaks. From copywriting and SEO to paid and email marketing, this podcast taps into all things digital marketing to help you expand your knowledge.