Welcome to the New Target weekly roundup of industry headlines where we share with you all the latest news that has piqued our interest. In this week's roundup, we have a mix of articles from web design to marketing the upcoming holiday season. With interesting topics all around, this is one you'll definitely want to enjoy with a little whisky in your coffee. What's not to like about work-related tips, tricks, and overall life advice?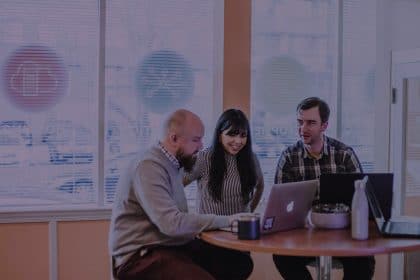 Designing with Efficiency: How Familiarity Can Enhance Experiences
When it comes to design, people generally gravitate toward innovation, but when it comes to websites in general, it can be beneficial to incorporate some familiarity. This year, online browsing has increased and as people visit more websites they start to notice recurring design trends which enables them to have certain expectations when visiting a website. This doesn't mean your website has to look like everyone else's, but some of the functions should work the way users are already accustomed to.
Guide to Confirmation Emails: Examples and Best Practices
When making a transaction online, confirmation emails are crucial in order for the consumer to build trust with your business. The confirmation email is also an indicator that the consumer has reached an important stage within the customer journey. Confirmation emails may not seem like a big deal, but they make the consumer feel at ease and they present an opportunity for companies to generate additional sales.
Three Things LeBron James Can Teach You About Business Growth
Buy, build, sell, and repeat: That's LeBron James' business strategy and one that people looking to build an empire can learn from. As the biggest basketball superstar of today, LeBron James didn't always have it easy. His basketball skills brought him opportunities, but his business mindset is what really increased his value. As an investor in already successful companies, he's been able to diversify his portfolio on top of the fraction he makes from the Lakers. The key to his success? Focus on a niche, dominate it, and focus on the long-term.
Google Launches Mini Website of Holiday Marketing Resources
The holiday season has officially commenced, well kind of. It seems like every year seasonal items get released sooner and sooner, starting with Halloween. This also rings true for shopping deals and offers. Since this year is a bit different, we can expect shoppers to do most of their shopping online. That means businesses should be getting ready to push their online promotions sooner rather than later. To help businesses get started, Google has launched a holiday marketing mini website full of resources to help businesses reach customers with Google's marketing tools.
The Lazy Genius Way: Embrace What Matters, Ditch What Doesn't, and Get Stuff Done
When it comes to productivity at work or anything else you're trying to achieve, productivity comes down to mindset. Someone who is constantly stressed or looking for time may not be in the best headspace to be productive in other areas of their lives. In this book, Kendra Adachi helps you prioritize what matters through the 13 tools she outlines. Although this book may not specifically focus on business, there are some life tips and tricks in here that will help with your life at work. The great thing about this book is that it can apply to anyone at any stage of their life and help shift your mindset on YOUR priorities.