Welcome to the New Target weekly roundup of industry headlines where we share with you all the latest news that has piqued our interest. This week, we talk a little bit about web design, podcasts, and preparing for the holidays for digital success. We're sharing articles full of tips and ideas to help you provide your customers with the best experience online.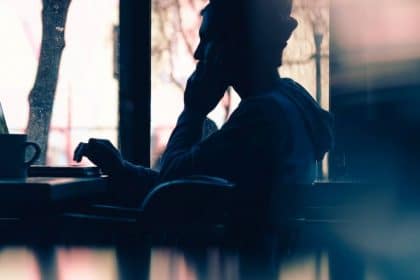 Today, people want all the bells and whistles when it comes to talking about what they want on a website. And they usually want it done in 2 weeks. But, the reality is, it takes much longer than 2 weeks to fully build a complex site. This is where artificial intelligence can take some of the repetitive tasks off of the designers and developers, leaving them to focus on the more strategic or creative portions of the website. Though AI may not be fully fleshed out yet, it can be a valuable asset in the development process for better efficiencies and quicker turnaround times.
When the holidays are in full swing, it's a little too late to start checking on your SEO. You'll want to do that now in order to make sure your online presence is robust and is able to support your sales. And it's also important to keep in mind that working on SEO and seeing results is a longer term process, so the sooner you can start working on optimizations, the better. This article will help you do just that by providing some tips on how to prepare for the holiday rush from content to on-site experience.
There are many components that go into digital success from the process to the people who are working on the projects. But most of the time, when projects fail, it is also based on those same components. And sometimes it comes down to the fundamentals and the core of your operating models. We also need to make sure people understand that when we work on any digital project, our goal is to set up the client for success and give them the tools they need to continue growing their business after we hand them the keys. This article offers some ideas on how to make sure your employees are properly integrated into an organizational process that makes sense for your company and client success.
Many of us listen to podcasts, and we typically listen to them while we're doing something else. As humans, we like to multitask, but that doesn't mean we're not paying attention. Podcasts are a great way to showcase your knowledge in whichever field you're in. It gives you a chance to share your thoughts, ideas, and opinions, while educating your core audience. And the great thing about podcasts is that you don't need a huge budget to create one. And, you don't need to create hour-long episodes. Find the format that works best and go for it because there are many ways podcasts can help build your brand and connect with other people.
Gifts; we all love receiving them. Sometimes it also makes us feel like we should give something back in return. Well, it can have that same impact when it comes to business. As it turns out, freebies and gifts are a great way to boost referrals, customer loyalty, and return on investment. But there needs to be a strategy behind your generosity. In this book by John Ruhi, he teaches you how to master the magic of "giftology." This is a great read for any business and especially helpful for brands selling something online.